Digestive disorders are perhaps the most routine-destructive illnesses out there. An unhappy digestive tract is so seemingly insignificant but occupies so much mental and routine space. Pathophysiological changes inside the gut or impairment of the Gut Brain Axis can put the digestive system out of its rhythm. Atmantan Naturals' Digestive Disorders Management Kit sets to regulate the integrity of the epithelial lining of the digestive system and gut health. 
Atmantan Naturals' Gastro Care contains liquorice fortified with DGL that is an anti-H.Pylori (Helicobacter Pylori) agent, thus reducing excessive acid secretion. It also helps in repairing the mucosal lining, which otherwise can cause the condition known as 'leaky gut'. 
Atmantan Naturals' Digestive enzymes helps regulate the gut homeostasis and, prevents unwanted bacterial overgrowth. It also helps balance any low stomach acid related GERD.
Atmantan Naturals' Pre Gut maintains the overall health of the gut. Poor gut health affects digestion, skin texture, joint health and even emotional state of being The Pre-Gut formula treats and deforests the gut, allowing the flora to thrive better, thus maintaining a healthy digestive system.
In This Package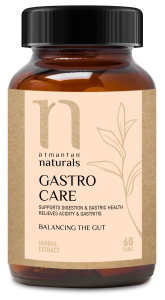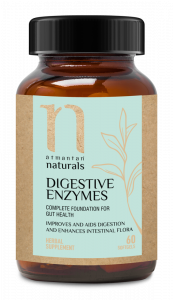 Improves And Aides Digestion And Enhances Intestinal Flora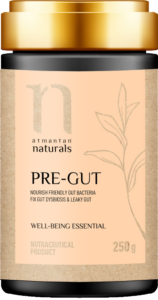 Good Health Begins With A Healthy Gut Environment
Digestive disorder Management Kit
ATMANTAN NATURALS