Arthritis is an inflammatory painful condition of the joints. Its causes can range from physiological or pathological damage to bones, ligaments, joint space or even the muscles surrounding the joints. The Atmantan Naturals Arthritis Management Kit helps you cope with the symptoms of arthritis by reducing pain and swelling. If taken as per prescription, it may even bring back the joint mobility to a large extent. 
Atmantan Naturals Boswellia Max contains boswellic acid which helps block the inflammatory pathways such as cyclooxygenase and lipoxygenase pathways and reduce the formation of inflammatory markers. 
Atmantan Naturals Natflam-6- an Ayurveda-based synergy of six herbs helps reduce the formation of inflammatory cytokines. It is extremely beneficial in the treatment of all forms of arthritis including osteoarthritis and rheumatoid arthritis. Atmantan Naturals Omega 3 is a powerful and safe anti-inflammatory supplement and can help reduce the responses induced by acute or chronic inflammation.
In This Package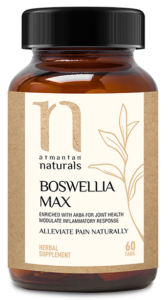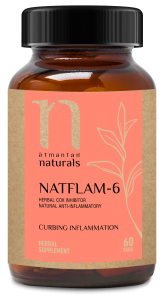 Plant-based Cox Inhibitor. Natural Anti-inflammatory.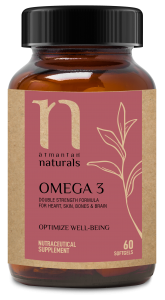 Optimise The Quality Of Life And Well-being With Good Fats.
ATMANTAN NATURALS