Natural Ways of Healing
WHY
NATURALS?
People NEED to get better,
People WANT to get better,
People CAN get better!
You can now unlock Your Health with Atmantan Naturals.
ATMANTAN is both in its name and nature, the holistic amalgamation of the atma (soul), mana (mind) & the tann (body) 
Our healers now bring you an extension of this synergetic amalgamation with ATMANTAN NATURALS – Authentic nutraceuticals and herbal solutions for lifestyle transformations.
Atmantan Naturals took birth for, 
People who want to take control of their life…
People who want to manage a disease…
People who want to get to their optimal health…
People who refuse to live life in a compromised manner!
Our fast-paced & modern lifestyle tends to make it difficult for us to keep up with stable and healthy food habits. Our natural ability to absorb all vital nutrients also gets adversely affected. Poor & irregular eating habits, lack of a balanced diet, consumption of calorie dense food instead of nutritionally compact food, and the increased intake of processed foods & drinks… all unfortunately manifest into diseases. Hence these disorders in our bio-system are all nutritional deficiencies. Atmantan Naturals creates a synergistic transformation of the Atma(soul), Mana(mind) and Tann(body).
UNDERSTANDING DISEASES
Even in the current escalated stage of technological progress, why do diseases still persist in most of us?
Majority of the diseases are a result of the homeostatic imbalance within us i.e., an inability of the body to restore a functional and stable internal environment.
Changes in our cellular homeostasis can hence occur due to the failure in maintaining the required nutrient balance. The intricate human body even has multiple protective responses and pathways that are then consequently initiated to help our cells adapt to these nutrient imbalances. However, a chronic and persistent nutrient imbalance will eventually cause severe and irreversible damage to our cells and tissues, and fluctuate the body's immune system; all this will eventually lead to metabolic or auto-immune disorders!

NUTRITIONAL DEFICIENCIES AND DISEASE
Nutritional deficiencies, excesses (toxicity) and imbalances in the bio-system all predispose us to illnesses and disease. 
While we can adapt to short-term dietary deficiencies in macro nutrients through glycolysis, lipolysis, and catabolism of muscle protein, the long-term deficiency leads to atrophy (deterioration) of the cells and tissues. In contrast, a lifestyle of calorie excess can overload the cells with glycogen and lipids, while leading the bio-system to obesity, metabolic syndromes and many other health complications. 
Micronutrients (Vitamins, minerals, anti-oxidants, polyphenols etc.) are a diverse group of substances that play an enormous role in the replenishment of our body. While macronutrients (proteins, carbohydrates, and fats) are needed in larger quantities, our body needs only trace amounts of micronutrients to maintain it in optimum working condition. Hence, eating too little or too much of both these nutrients can be physically devastating. 
This is exactly where and how our Nutritional supplements or Nutraceuticals come in, as they bridge the gap. They play the important role of controlling the imbalances in the body!
EVOLUTIONARY BIOLOGY… The Root of our Research
Most medical research tries to explain the causes of disease and offers therapies to cure or relieve the symptoms. Our key influence however, comes from the facts of Evolutionary Biology. Here as we study the origin of life, the principles of natural selection, adaptations including the evolved defenses, and question as to why the body is designed the way it is, what makes it vulnerable to problems like cancer, atherosclerosis, depression, diabetes, heart problems and so on.  This offers a broader context of research and it is from here that our team creates combinations and formulas that ensure the treatment of the actual root cause of the disease and enable effective remedies!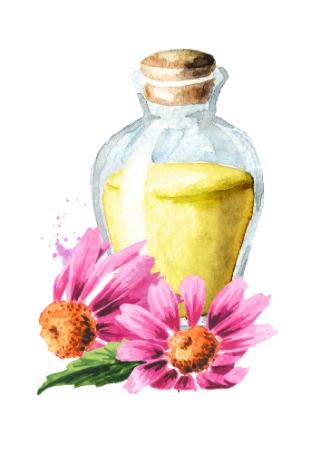 MOLECULAR MECHANISMS & PATHWAYS TO REGULATE THE DISEASE
The defects in our molecular and cellular processes constitute/sound off the triggers of specific pathologies and are referred to as the mechanisms of disease. Research in this specific area hence is vital and a prerequisite to creating the most appropriate and effective products and treatments that cure the disease.
We identify these mechanisms of the disease, which enables our Research Team to identify the root cause of each disease. This is the true basis of all our Nutraceutical supplements.
The Objective of our
Research & Development

To test the safety, purity and potency of all the ingredients used in the supplements.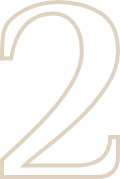 To formulate effective and efficient ways of using genuine ingredients only.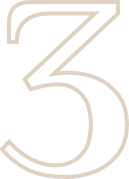 Develop new products through the constant exploration of Research outcomes and Clinical evidence.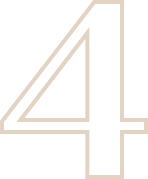 To continue with constant clinical testing that ensures and verifies the consistency of the dosage of ingredients that we specify in all our products.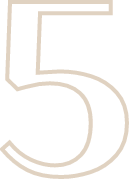 Study the molecular mechanism of the potent & ancient Ayurvedic herbs and use them effectively for the correction of disease forming pathways.
We at ATMANTAN NATURALS believe that rather than just ignoring a screaming symptom of our bio-system, our team creates combinations and formulas that ensure treating the actual root cause of the disease and enable effective remedies! 
We bring to you pure, natural and potent herbal formulas and solutions that have been created through extensive clinical research, and using ancient medical data and sciences from thousands of years ago.
All these herbal and dietary formulas address and work upon the root cause of the dysfunction in our bodies, along with correcting deficiencies and the hormonal imbalances.
Manufactured with only the purest natural ingredients and formulas, and created after extensive research and clinical studies, these nutraceuticals enhance longevity, quality of life and deep transformations.
We at ATMANTAN NATURALS want to introduce you to a better way of living.
We at ATMANTAN NATURALS have the Key to Unlock Your Health!
As always, we are here for you.
Download Brochure
Speak To An Expert