Migraine is a headache that begins in your gut. Yes, you heard it right. That's why food is a trigger in many cases. Atmantan Naturals Migraine Management Kit fixes this problem, source-upwards, thus reducing the intensity and frequency of migraines. 
Atmantan Naturals Gastro Care counters the excessive acid secretion by Helicobacter Pylori bacteria. With DGL-fortified liquorice, it acts an effective anti-H. Pylori agent and also repairs the mucosal lining affected by inflammation. 
Atmantan Naturals Pre-Gut formula replenishes and revitalises the gut flora. A healthy digestive system with well-fed gut flora, in turn, isn't easily triggered by particular food items.
In This Package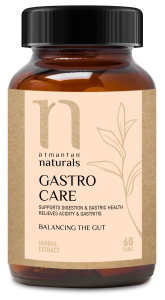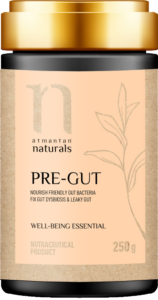 Good Health Begins With A Healthy Gut Environment
ATMANTAN NATURALS