DEFENCE MAX
If you're sick of falling sick, this one's for you
A robust immune system is the body's basic defence against infections. Atmantan Naturals' Defence Max is a potent antiviral herbal supplement, that boosts overall natural immunity. Unlike other antibiotics that make a clean sweep, while affecting vital gut flora adversely, this supplement selectively deactivates pathogenic viruses and other disease-causing microbes while supporting the good bacteria that the body needs!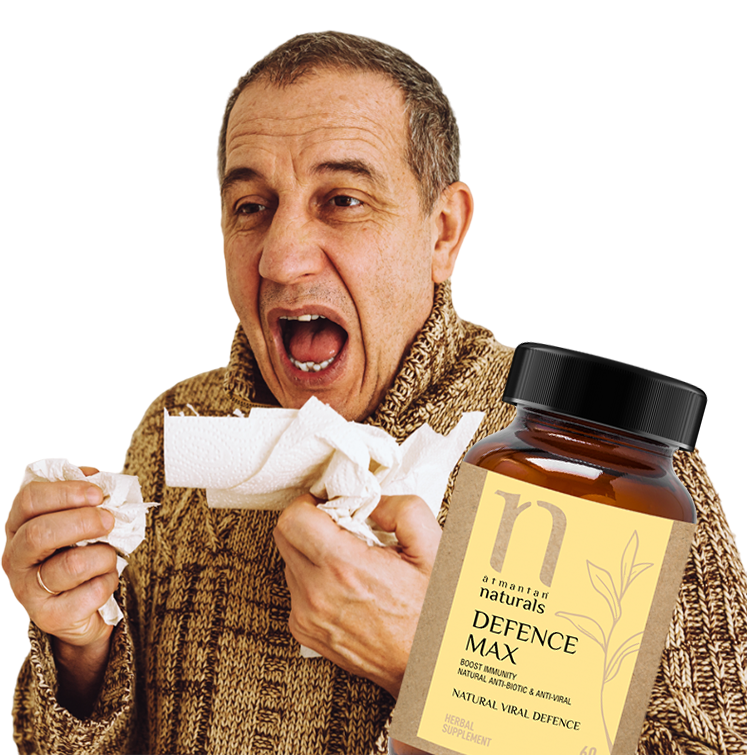 DEFENCE MAX Benefits

Boosts immunity 

Antiviral 

Gut-friendly

Support for autoimmune conditions
Ingredients
Natural Viral Defence I Natural Antibiotic and Antiviral
With All Natural Extracts & Ingredients only

Glycyrrhiza Glabra

Phyllanthus Niruri Andrographis Paniculata

Tinospora Cordifolia

Swertia Chirayita

Ocimum Sanctum
How Does It Improve Health?

Atmantan Naturals Defence Max formula is a potent antiviral supplement that boosts your natural immunity

It deactivates the pathogenic viruses and other disease-forming microbes

This natural antiviral supplement also supports the healthy gut bacteria in the body

This Defence Max formulation helps fight daily infections

Helps immunity when exposed to various contaminants

Shields from the effects of harmful viruses, bacteria etc

Revives us from a weakened immunity from a recent illness or infection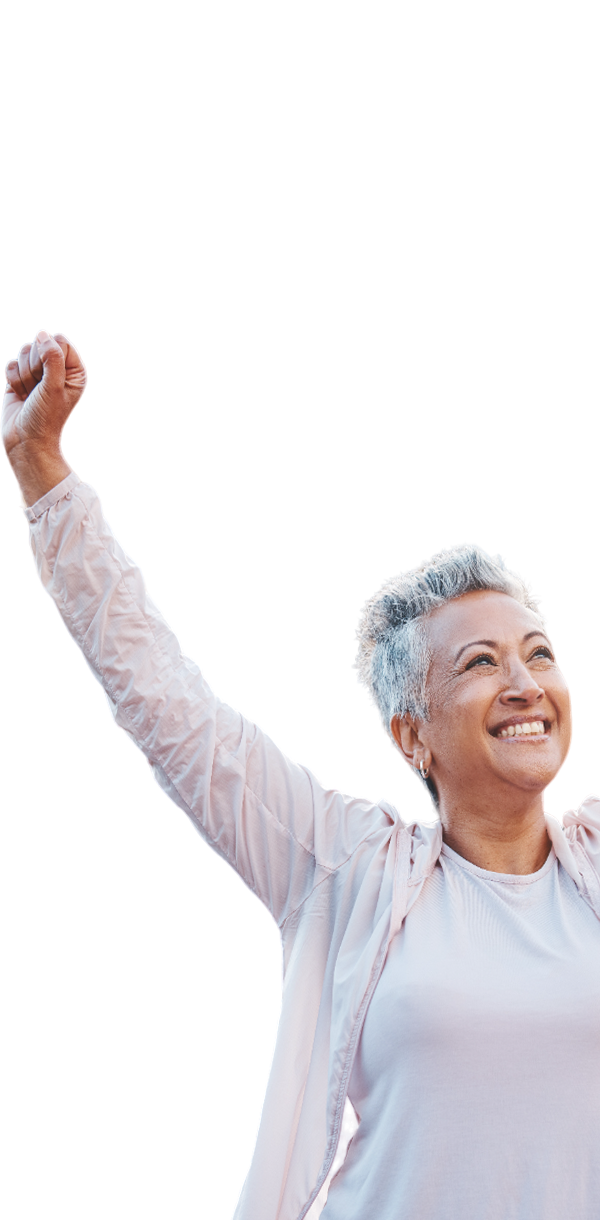 Contains immunity boosters like:

Glycyrrhiza Glabra – Viral Activity inhibitor

Phyllanthus Niruri – Strong Antiviral Andrographis Paniculata – Stimulates Lymphocyte Cell Proliferation

Tinospora Cordifolia – Powerful Immunity Booster

Swertia Chirayita – Eliminates Toxins

Ocimum Sanctum -Traditional Equivalent of Paracetamol
Is This For You?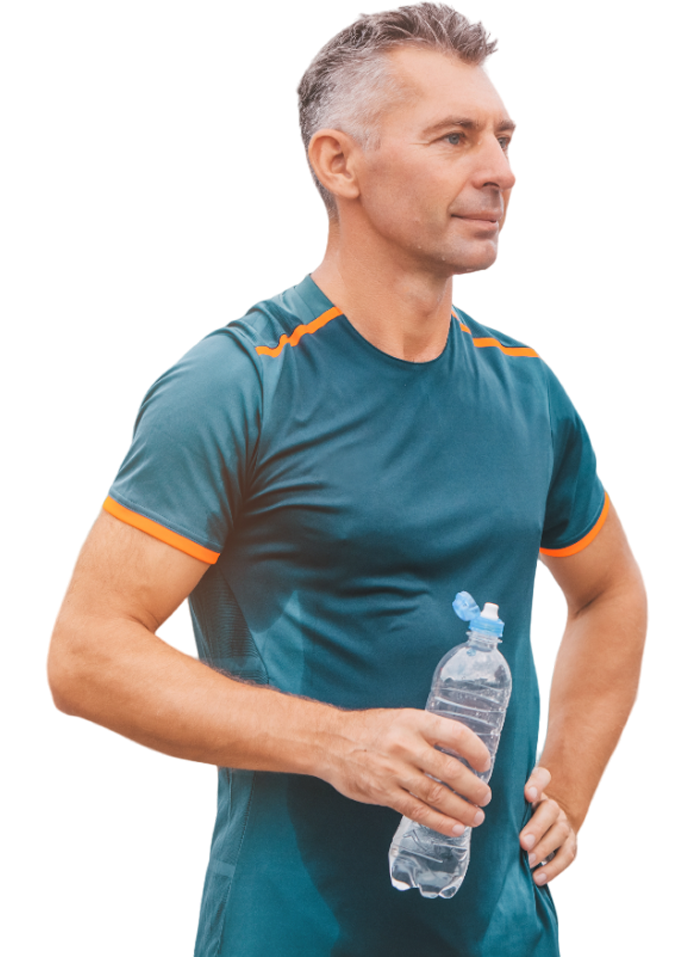 Who Should Consume Defence Max?

Anybody and everybody who want to benefit from improved immunity

Anyone coming off an infection and trying to build immunity

Anyone who wants to build preventive immunity
If you're sick of falling sick, this one's for you

Safe for all ages 1-2 Tablets, Daily after Food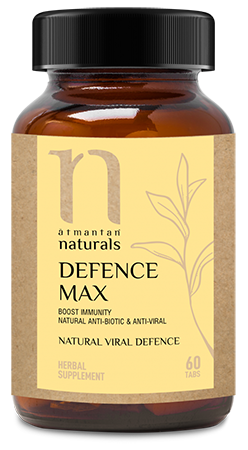 A combination of Defence Max, Allergy Care and Virgin Coconut oil is recommended for strengthening immunity and recuperating from recent infections.
Explore Management Kits
Atmantan Naturals is also backed by a team of doctors who can guide you.
Have any queries?
Do call our dedicated medical health-line to get a better idea of how best our range of nutraceuticals can help you stay well and at your strongest.
Did You Know ?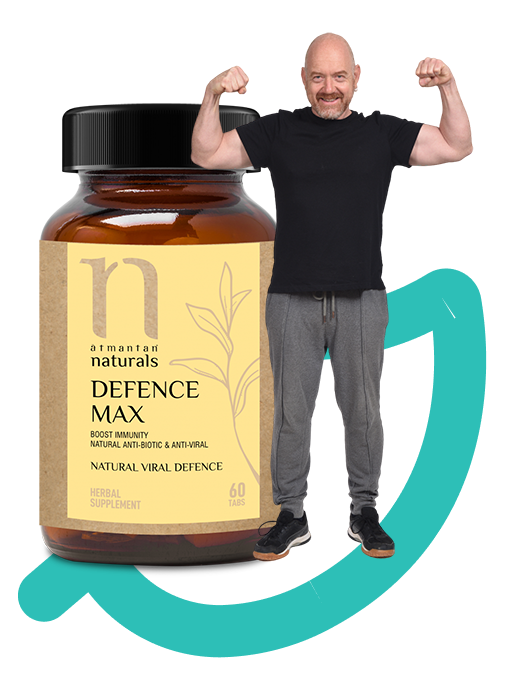 Natural Viral Defence
NATURALS - The founding Team of healers tell us about the what, how & why of Naturals
Key Benefits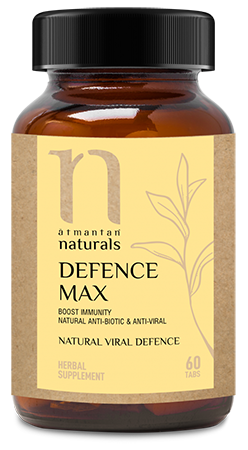 Boosts immunity 

Strong Antiviral properties 

Gut-friendly, as it revives gut flora 

Is a great support for autoimmune conditions

Is Antibacterial

Has Anti-inflammatory properties

Made from ancient Ayrurvedic herbs
Know Immunity Better
The immune system defends the body against harmful bacteria, viruses, and fungi, to keep it out. This defence system which is made up of a complex network of cells and organs works toward killing unwelcome entrants, and thereby protects the body from infection.
Since we live in a microbial world, we are constantly exposed to microorganisms that could harm our health. Thus, immunity is the capability within us to resist succumbing to harmful microorganisms and defend ourselves against threats.

Our innate immune response is our first line of defence, against pathogens
And as our immune system fights to protect us from the many pathogens, inflammation can occur as part of that immune response. This very inflammation can land up damaging our tissues and also impair the function of our organs if the pathogen attack ensued a very strong response.
The immunity response upon an attack produces antibodies, that help control pathogen/microbial invasion in many ways, but infections (like the flu virus, mono (mononucleosis), and measles) eventually weaken the immune system in the short run. Hence, immunity boosting should be an ongoing process for us to stay in the best of health.

Many also don't realise that antibiotics do not work for viral infections, and for many viral infections, the treatment is that which helps relieve the symptoms, as one waits for the immune system to fight off the said virus; The best defence would then we to proactively boost immunity rather than try to only eclipse the symptoms!
An immunity-heightening diet and supplementation should hence be high on our priority list.
A robust immune system is the best armour to wear!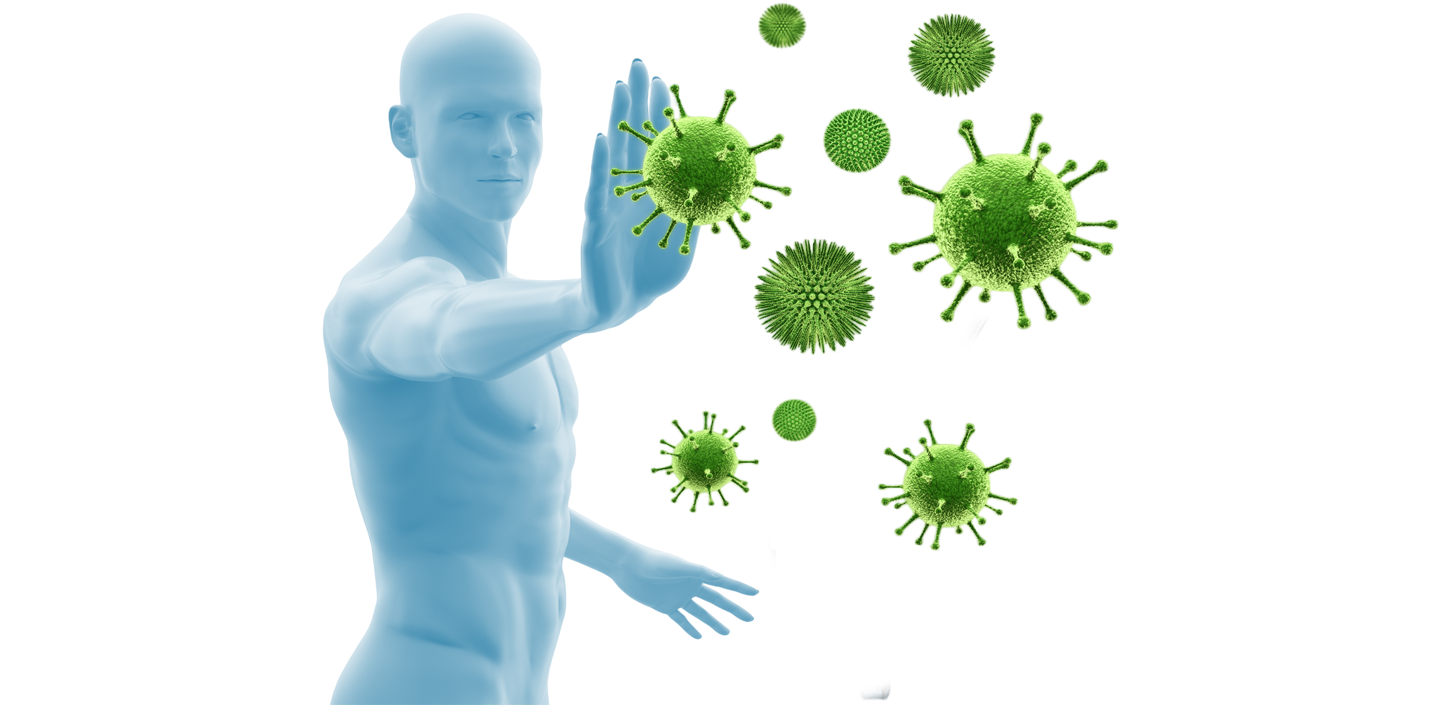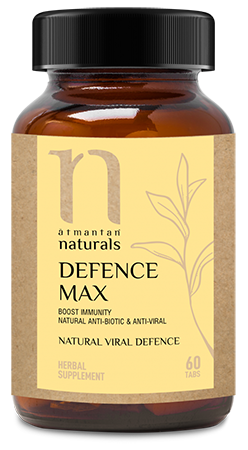 Why should you buy Defence Max?

High efficacy

Anti-viral herbal supplement

Boosts natural immunity

Addresses pathogenic

Unlike Antibiotics, it doesn't affect the healthy gut bacteria

Protects from effects of autoimmune conditions
Call our dedicated medical helpline if you have more questions.
If you are experiencing any digestive problems, consult with our doctors now. A stronger digestive system improves the quality of your life far more than you realise.
Atmantan Naturals Defence Max
VS Other Supplements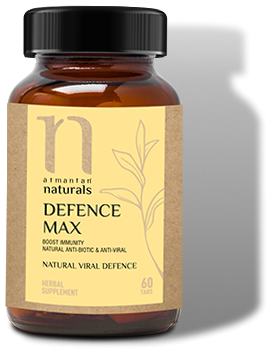 No Side-effects

Zero Sugar

All Natural

Vegetarian

Antiviral

Antibacterial

Anti-inflammatory

Patented Formula

Improves Immunity

Safe for All Ages

Fights infections

Has the Wisdom of Ayurveda for Today's Problems
Atmantan Naturals is also backed by a team of doctors who can guide you.
Want to know if this is for you?
8799996200
Do call our dedicated medical health-line to get a better idea of how best our range of nutraceuticals can help you stay well and at your strongest.
CASE STUDIES
Undiagnosed Insulin Resistance was the Root Cause of Weight Gain & Skin Discolouration!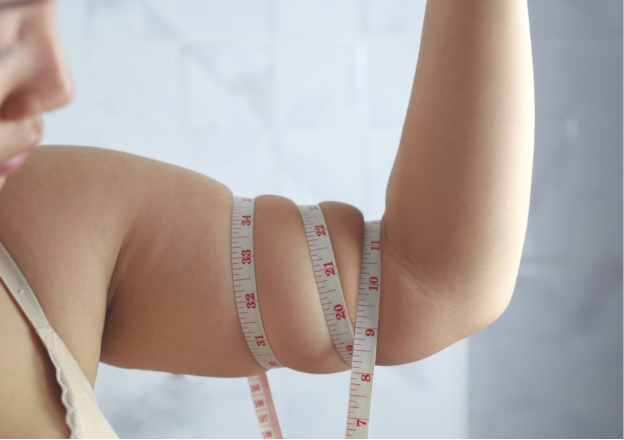 A 20-year-old young girl who was suffering from recent weight gain (over the last 6 months), darkened discolouration at the back of the neck, inner thighs and under arms, also had complaints of cystic acne, and thickened white discharge (with a history of a vaginal yeast infection).
No investigations had been conducted for her and she had simply been treated with antibiotics and topical steroids for her skin. After the antibiotic course, she even started developing severe nausea and the acne on her skin increased instead of decreasing.
As a conscious youngster, she was desperately looking for a solution to her weight and pigmentation. She got in touch with our healers.
Certain blood tests were recommended and upon results, the Doctor realised that she was insulin resistant and that her infection was of a fungal origin!
She was immediately started on Atmantan Naturals' Supplementation of replenishment with a higher dose of Omega 3 fatty acids along with Dia-Solve (for Insulin efficiency), and Pre-gut (Prebiotics for gut health) and natural anti-fungal medications. Besides this, she was also prescribed a therapeutic meal plan that also consisted of fasting therapy along with a high intake of antioxidant-rich foods.
She was also told to take on a routine that consisted of 1-2 hours of fitness activities daily consisting of a mix of Yoga and cardio workouts.
She was under the monitoring of the Naturals Doctor and had stayed on track with the recommended programme. She started noticing changes as she started losing weight (She lost 6 kgs in the following weeks) and her vaginal discharge had also completely disappeared.
There was also a significant reduction in the dark black discolouration at the back of her neck, her underarms, and inner thighs; Naturally, her state of mind had also improved tremendously. Her insulin resistance had also lowered (evident from weight loss and changes in her blood markers) due to the Omega 3 fatty acids, Dia-solve along with a low carbohydrate diet that she was following. This transformation along with the desired weight loss had created positive changes in her attitude as well.
Diabetes and Dyslipidemia are all both treatable once you decide on it!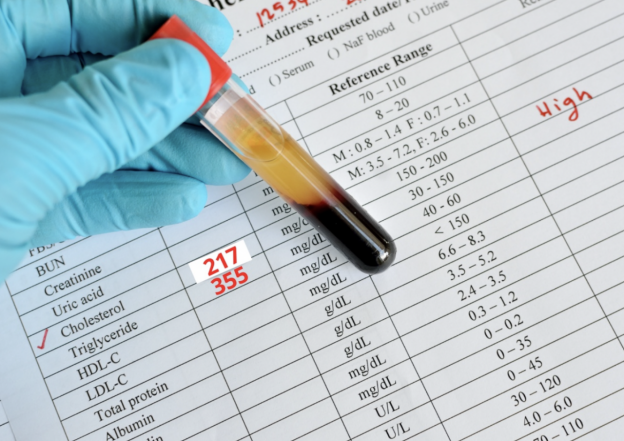 A 43-year-old lady was diagnosed case of uncontrolled Diabetes and High Triglycerides (Lipid Imbalance-Dyslipidemia); She wanted to sincerely look for alternative ways to manage her condition; She as a person was also very receptive to lifestyle modifications and herbal medicines too. This is why she chose to consult with the Atmantan Naturals Healers.
After an in-depth consultation with our Doctor, she was recommended an anti-inflammatory and cleansing diet that consisted of low carbohydrates along with recommended fats and fibres.
She was also started on Atmantan Naturals supplements of Dia-solve to reduce insulin resistance and adipose tissue inflammation, Anti-ox3 to help improve good cholesterol and also to reduce inflammation, Pre-Gut (Prebiotics) to expel the bile acids thereby also reducing cholesterol, Curcumin+ (anti-oxidative and enhances the immune system) and Nutri Liver (for liver detox).
The results of this diabetes case study were truly heartening.
Over the next few months…
Her HbA1c dropped from 10.9% to 7% (Normal is below 5.7%)
Her Triglycerides dropped from 355 to 180 mg/dl (Normal should be less than 150).
And her LDL Cholesterol (bad cholesterol) dropped from 111 to 92 mg/dl (normal readings should be less than 100).
And her Total Cholesterol dropped from 217 to 205 mg/dl (normal should be less than 200).
While some readings had absolutely normalised, her glucose levels were also seen to be steadily improving. Very happy with her results and transformation, the guest was determined to keep up with the learnings. Her faith in alternative healing was proven right yet again!
Arrest Hypertension right at the start!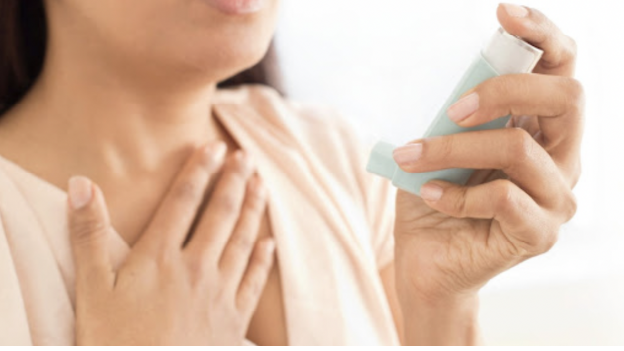 A young woman who had just started suffering from symptoms of hypertension (and wasn't on any medication yet), was certain that she wanted to sort help and correct this before it became too late. She was also suffering from severe acidity.
When she consulted with our Doctor, this 46 year old's blood readings showed that her RBC Count (EDTA Blood/Impedance) was 4.21million (Normal should be 4.7-6.0), her Eosinophils were 6.5 % (Normal is between 1-6!), her Homocysteine Level (Blood/CMIA) was 50 mcmol/L (Normal should be less than 16.2), and her GLOMERULAR FILTRATION RATE (eGFR) was 79 mL/min (Normal should be more than 90!). Even her Blood Pressure Reading was slightly high at 130/90.
She was put on a Doctor Prescribed diet and lifestyle programme. Along with hypertension, she needed treatment for her inflammation and renal infection as well.
She was told to take on Yoga and Breathing practices along with a specific fibre-rich diet plan consisting of Antioxidant-rich foods, Calming herbal shots, and herbal shots to reduce acid reflux. She was also put on NATURALS herbal Supplementation for sustained improvement. She was started on Omega 3 Fatty Acids (For cardiovascular health),  Super AntiOx 6 (Prevents oxidative damage in the bio-system), Pre-gut (A powerful Pre-biotic that restores gut health), and Breathe Easy (Improves respiratory efficiency).
Within 2 months her Blood reports and check-ups had confirmed her amazing results and transformation.
The Blood Pressure had normalised (Bp reduced from 130/90 to 110/70)! The same was evident from the reduced Homocysteine Levels which were now 35.9 (It went down from 50 mcmol/L only a few months ago). Even the weight had reduced from 88.9 to 85.4 kgs.
The breathlessness had reduced substantially along with improved energy levels. This was evident from the improvement in the RBC Count which rose from 4.21 to 4.53 Million (It was normalised). Even the Eosinophils count was down from 6.5 % to 0.43 (This had normalised as well!) Lastly, even her Glomerular filtration rate (eGFR) had risen from 79 to 107 mL/min (This had normalised as well!).
She is very motivated to continue with her wellness journey and chose to continue with her prescribed diet. This is a highly successful hypertension case study!
Grief Plummeted the Post Chemo Recovery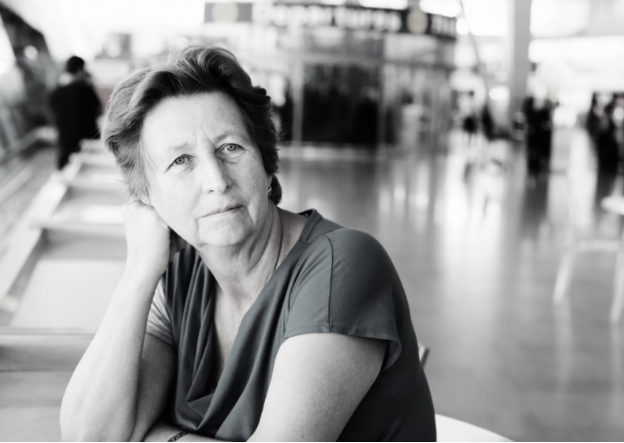 Case study of a 70 year old lady post her Chemo and Radiation Treatment for Lung Cancer
This 70 year old lady guest got in touch with our healers in September of 2022, with the hope of getting well after several life-changing incidents.
She had been diagnosed with primary lung cancer (for which she had undergone Chemotherapy and Radiation therapy in March '22). She had also been previously diagnosed with breast cancer in 2019, for which she had gone through a lumpectomy. Another health concern was her back, as she suffered from a prolapsed intervertebral disc and had also had spinal surgery in 2010. Recently she had also suffered the loss of her husband, and she especially felt anxious and depressed.
Along with her deteriorating health conditions, she constantly felt tired, and fatigued and was experiencing a loss of appetite along with low energy. All this had severely lowered her confidence levels.
She wanted to heal.
She was put on a diet plan that consisted of a low carbohydrate and a moderate protein and fat one. She was prescribed super foods with plenty of antioxidant-rich ingredients and probiotics to help set the gut and revive immunity. Apart from the dietary prescription, she was also put on supplements that enhance recovery and immunity; these supplements were Atmantan Naturals' Curcumin+ (Contains pure turmeric extract and is an immunity booster), Anti-Ox 3, Super Anti-ox 3 (Anti-Oxidants) Nutri liver, Natflam 6 (for inflammation) and Defence Max (natural viral defence and boosts immunity).
She was told to take up grief counselling and also to compulsorily partake in monitored group activities for fitness and social interaction. She was also recommended physiotherapy sessions along with certain energy healing therapies.
Within the month itself, she started seeing transformative changes in herself…
She noticed her sleep had improved,
She felt more energetic
Her appetite had also started to return and she felt she could eat at meal times
And her body felt more supple and lighter
And all the above was accompanied by mood elevation and the same was confirmed by the Naturals Doctor who was monitoring her progress. She was slowly and steadily she was becoming her positive self again and felt better in her day-to-day life.
Acute Inflammation and lifestyle can be rectified with timely intervention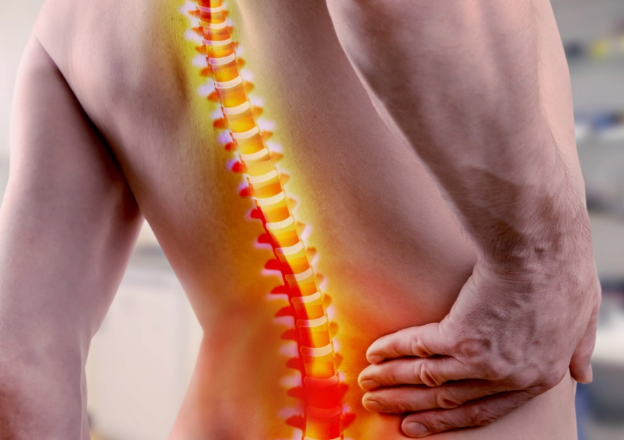 A 51 year old gentleman with a history of Ankylosing spondylitis (an inflammatory disease that can over time even cause some of the bones in the spine to fuse) with the Auto-immune marker HLAB27 positive (Ankylosing spondylitis has no known specific cause, though genetic factors seem to be involved) decided to consult with our Healers. In particular, people who have a gene called HLA-B27 are at a greatly increased risk of developing ankylosing spondylitis, however, only some people with this gene develop the condition). He also complained about pain in his left knee, due to which his gait was waddling mildly and he was limping a tad too.
He wished to align his posture and reduce his knee pain. Upon his Doctor consultation, it was realised that he had a history of high cholesterol and his blood reports also showed a high C Reactive Protein (A high CRP reading is a sign of acute inflammation). He was recommended Physiotherapy for his range of motion at the spine level was compromised and he even suffered from a hunched back. There was also a mild leg length discrepancy.
The prescribed treatment modalities consisted of rehabilitation exercise a grain-free diet along with freshly made kadas to combat chronic inflammation. He was also immediately given Atmantan Naturals' Super Antiox 6 supplement (as an antioxidant) Boswellia Max (to reduce joint swelling), Natflam 6 (for reducing systemic inflammation), Defence Max (Improves immunity and supports auto-immune conditions) Omega 3 (Improves Cardiac Health) and Gut Revive (Nourishes and Repairs the Gut).
As the Doctor regularly corresponded with the guest, it was seen that in a month or so his cholesterol markers had improved, along with his range of motion which had increased and the stiff muscles had started easing up as well. His postural improvements were even evident to the naked eye.
The guest was well on his way to a superior and improved lifestyle and had decided to stick to the plan as far as possible to improve his quality of life.
FAQs
How do I benefit from this formulation?
Atmantan Naturals' Defence Max formula is a potent antiviral herbal supplement that boosts your natural immunity by deactivating pathogenic viruses and other disease-forming microbes. This formulation also supports the healthy bacteria in the body.
What is a perfect Immunity Kit?
A combination of Defence Max, Allergy Care and Virgin Coconut oil is recommended for strengthening immunity and recuperating from recent infections.
I suffer from aches and pains post-viral, can Atmantan Naturals' Defence Max help me?
Atmantan Naturals' Defence Max effectively treats the remnant symptoms of subclinical viral infections, which usually occur after the viral conditions have been eradicated, such as body aches, low energy, recurrent infections, reduced immunity etc.
What does Atmantan Naturals' Defence Max treat? Can it treat auto-immune conditions?
Atmantan Naturals' Defence Max is a natural antimicrobial and antiviral formula which treats viral-induced allergies, fibromyalgia, sinusitis and other viral infections. It also helps in treating auto-immune conditions such as lupus by modulating the immune responses.
What are the key ingredients of Atmantan Naturals' Defence Max?
Tinospora Cordifolia  (Commonly known as Guduchi), this active component and its biological function is known to control the spread of disease in our bio-system. (Manoj – do we need to elaborate here)
Phyllanthus Niruri is used as a diuretic in Ayurveda. Recent research has proven that PN acts as a strong antiviral molecule. It has been shown to reduce the Hepatitis B virus load in patients, in various clinical trials.
Glycyrrhiza Labra (GL) or liquorice can weaken viral activity by inhibiting virus gene expression and replication. It can block the HMGB1 gene from binding to the DNA which otherwise inhibits macrophage activity on the apoptotic cells – thus supporting the body in its housecleaning and in clearing out dying and dead cells. Several studies on GL have shown a significant inhibiting effect on HIV-1, SARS-related coronavirus, respiratory syncytial virus, arboviruses, vaccinia virus and vesicular stomatitis virus!
Andrographis Paniculata (AP), is a medicinal plant traditionally used to treat a number of conditions including infections. AP extract can stimulate lymphocyte cell proliferation, which effectively helps in both reducing levels of cellular infection and to remove virus load.