Junior Omega 3
Brain gains
Let's face it - childhood nutrition isn't what it used to be. 'Eat your greens' just doesn't cut it anymore in the face of so much junk food and sugary treats. Atmantan Naturals Junior Omega 3 is the brain nutrition your child needs. This pure essential fatty acid supplement with optimum EPA-DHA ensures overall well-being. Atmantan Naturals Junior Omega 3 works to prevent and aid healthy heart, skin, and brain health and development. It is also known as the 'essential fat' for health and growth.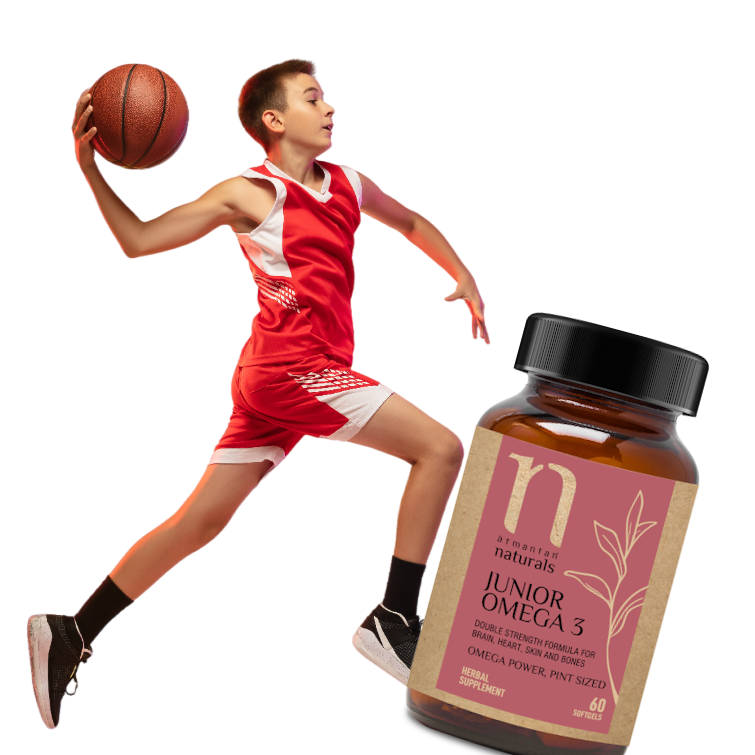 Junior Omega 3 Benefits

Essential Fatty Acid, EPA-DHA supplement

Preventive and curative in nature

Energy generators

Forms healthy cell membranes

Betters brain function
Ingredients
Smart Fats I Omega power Pint sized
With All Natural Ingredients only

Purified sardine oil

Omega-3 fatty acids
EPA:- 180mg DHA:- 120 mg
How does Atmantan Naturals Junior Omega 3 improve health?

Reduces oxidative stress

Offers neuro-protection

Reduces daily inflammatory triggers

Improves heart health

Improves nutrient absorption

Improves digestion

Has an antioxidant and anti-inflammatory action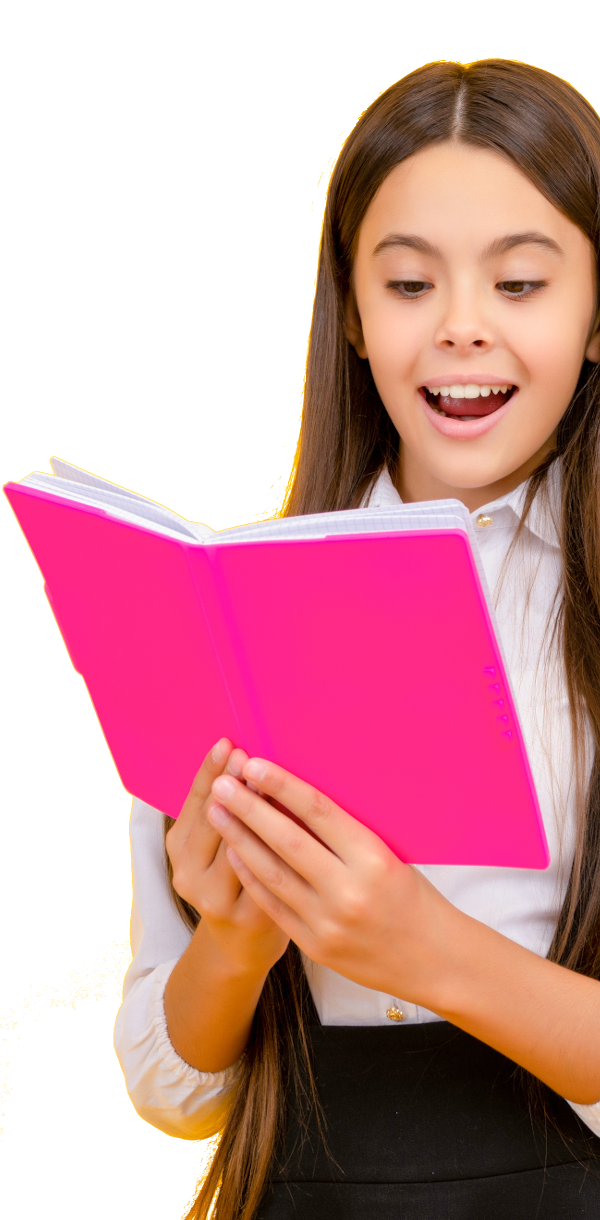 Contains

Purified sardine oil- This is a very Rich Source of Long Chain Fatty Acids. Pelagic Fish Source. Lowest Peroxide Content.

Omega-3 fatty acids
EPA:- 180mg DHA: - 120 mg
Who is Atmantan Naturals Junior Omega 3 for?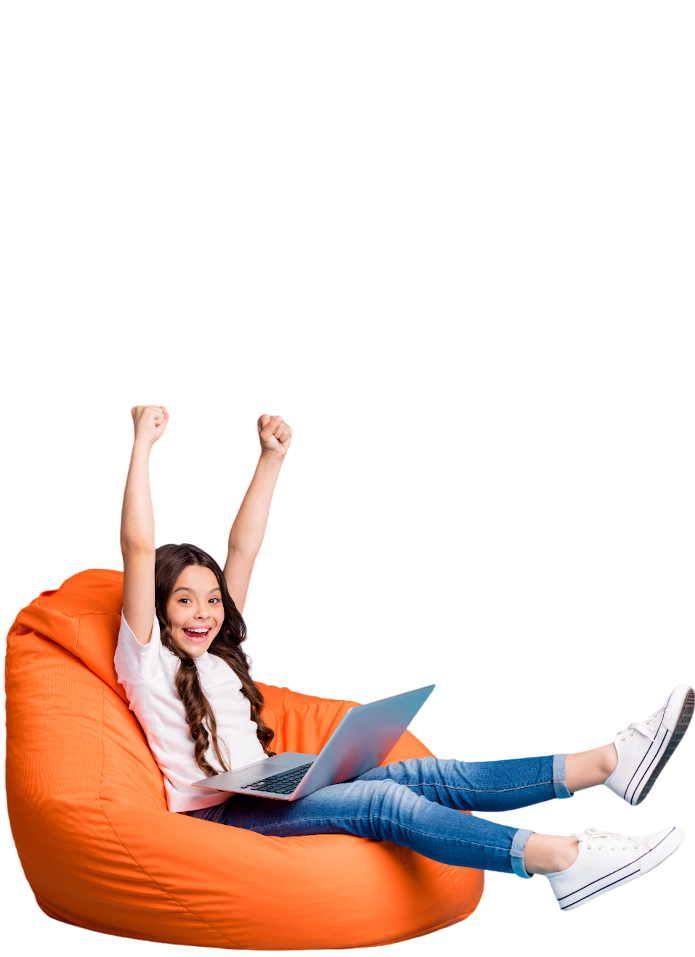 Anyone and everyone who wants to reap the benefits of good brain development, great gut health and wants an early insurance against autoimmune conditions.

General Wellness

Boost Nervous System

Improves Digestion

Enhances Cognition & Memory

Heart health, Skin, Brain Development

Anti-Inflammatory

Protects against Autoimmune Conditions
How should I have Atmantan Naturals Junior Omega 3?

1-2 soft gels immediately after food
Atmantan Naturals is also backed by a team of doctors who can guide you.
Have any queries?
Do call our dedicated medical health-line to get a better idea of how best our range of nutraceuticals can help you stay well and at your strongest.
Did you know Good Fats optimises the quality of life and well-being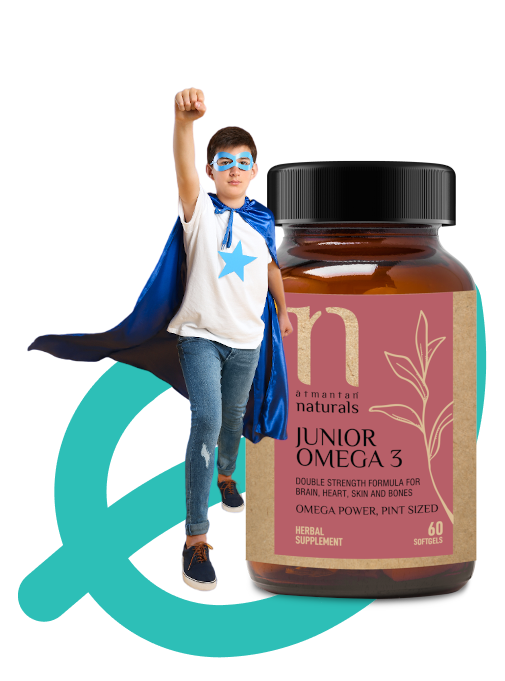 Omega Power Pint Sized
NATURALS - The founding Team of healers tell us about the what, how & why of Naturals
Key Benefits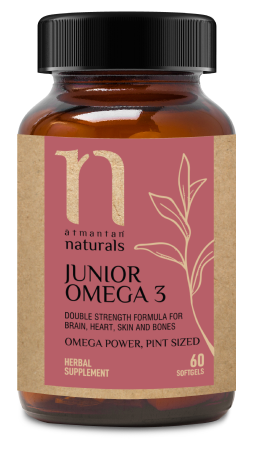 Prevents Autoimmune Conditions

Amps Brain Power

Powerful Antioxidant

Improves Gut Health

Fights Inflammation

Fights Food Sensitivity

Better Nutrition

Anti-allergy

Improves Skin Health

Immunity Booster
Know Your Fats Better
Omega 3 and Omega 6 polyunsaturated fatty acids otherwise known as PUFAs, are the most beneficial and need to be consumed externally by us (as our body does not produce these).

Fatty acid levels fluctuate in times of illness and need to be supplemented to enable the bio-system to fight the health concern.
PUFAs are important as they…

Reduce oxidative stress

Offer neuro-protection

Reduce daily inflammatory triggers

Improve heart health
Omega 3 fatty acids decrease the system-wide inflammation in the body - thus helping you cope better with the stresses of modern life. Omega 6 on the other hand is pro-inflammation but necessary for the body only when taken in the right combination with Omega 3! The ideal ratio of consumption for Omega 3 and Omega 6 should be 1:4. We all tend to consume more Omega 6 than Omega 3 in our daily diets.
This is a well-known daily supplement. This is something your body will thank you with all its heart for this supplement. Literally.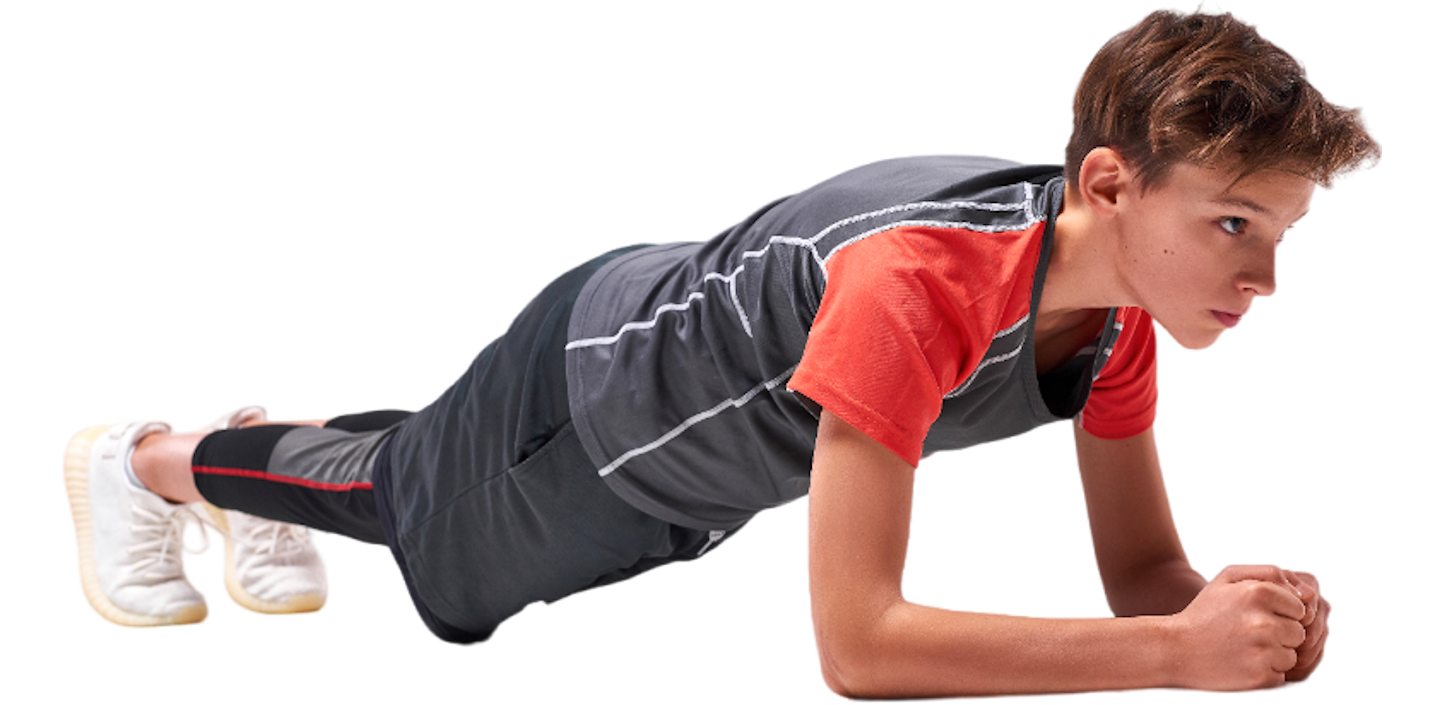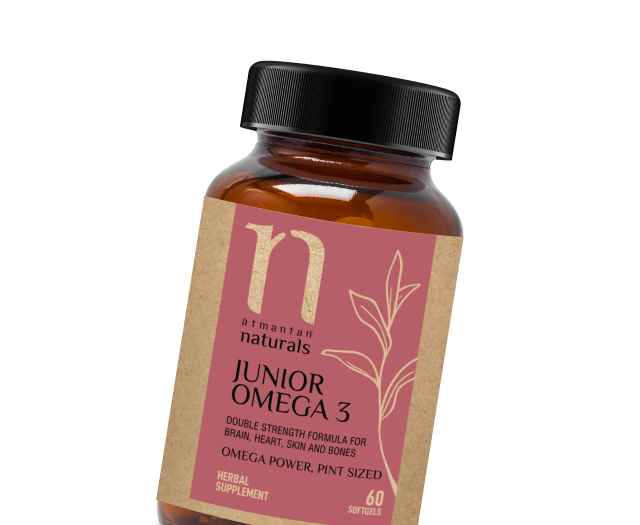 Why is Atmantan Naturals Omega 3's brilliant?
Fish oil is the richest known extractable source of Omega 3. Atmantan Naturals Omega 3 contains fish oil, extracted from pelagic fish that live close to the surface and have shorter lifespan. Unlike the non-pelagic long-lived fish that live at the bottom of the ocean, pelagic fish contain a very low magnitude of heavy metals in them and are 100% safe to consume. This Omega 3 has,

Concentrated and crucially EPA-DHA content

Lowest Peroxide Value as compared to other Supplements making it more potent

Hypoallergic

100% safe for consumption

Dairy-free

Gluten Free

Rich Source

Sugar Free
Call our dedicated medical helpline if you have more questions.
If you are experiencing any digestive problems, consult with our doctors now. A stronger digestive system improves the quality of your life far more than you realise.
Atmantan Naturals Junior Omega 3
VS Other Supplements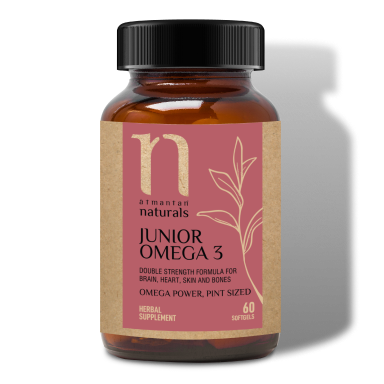 Natural Ingredients

Antioxidant

No Side-effects

Hypo-allergic

Gut Friendly

Sugar Free

Gluten Free
Atmantan Naturals is also backed by a team of doctors who can guide you.
Want to know if this is for you?
8799996200
Do call our dedicated medical health-line to get a better idea of how best our range of nutraceuticals can help you stay well and at your strongest.
CASE STUDIES
Sleep deprivation and stress can lead to weight gain even at a young age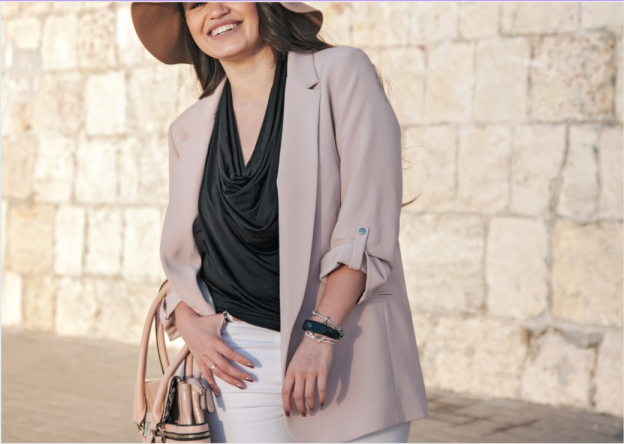 A 23-year-old girl suffering from symptoms of gradual weight gain decided to connect with the Naturals healers.
Upon consultation it was revealed that the increase in weight (of around 8-10 kg) had all started happening within the period of 6 months. She also suffering from compromised sleep, had developed knee pain (which kept happening on and off) and this was hampering her state of mental health.
The Doctor and she worked on a plan to get her healthier and have her lose some weight in the process.
She was recommended a detoxifying lifestyle that was to include Yoga, and Meditation. Her diet plan designed along with low carbohydrate intake. She was also given a short-phase cleansing liquid diet which would taper into a low carb one. This diet was to be followed along with the Naturals supplementation of Junior Omega 3 (Essential fatty acids), Gastro Care (for improved Gut health), and Relax aid (for enhanced Sleep).
This uphaul was exactly what this youngster needed!
Over the following 3 months, she managed to lose almost 5 kgs of weight! Her sleeping pattern had significantly improved and even knee pain was also reducing slowly and steadily.
She felt like she had never been healthier, and her state of mind was one where she felt she could do anything she set her mind to! Her lifestyle had now changed for the better and she loved how actively she could live. She felt young again.
Improve respiratory efficiency as you manage Asthma naturally!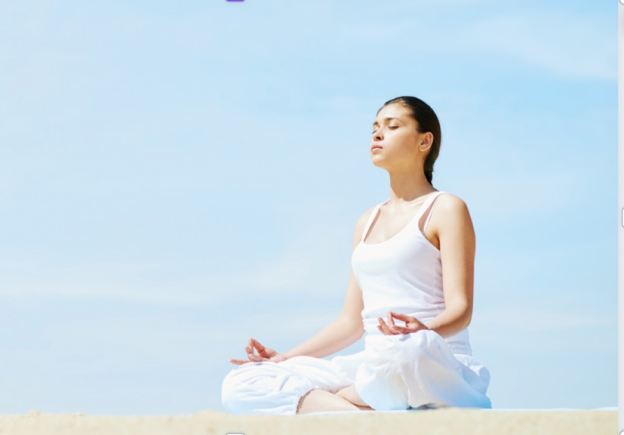 A 19-year-old young girl with a known history of Asthma, connect with the Atmantan Naturals Doctor.
With complaints of dry, itchy & swollen skin (which she had been suffering from for the last 5 years), the investigation report of her spirometry (test to diagnose and monitor lung condition and measure the amount of air one can breathe out in on forced breath) also showed with the values of FEV = 63%, FVC = 60% (normal readings are those where both the FEV and FVC are at 80%).
She came to us looking for a solution.
Upon consultation, she was started on a Atmantan Naturals' Supplementation of Junior omega 3 (Is a small sized pill carrying essential fatty acids, is an EPA-DHA supplement) which targets pulmonary conditions as it treats the chronic inflammatory responses of Asthma, airway obstruction and reduces the systemic infection from the various environmental pathogens. She was also recommended, Breathe Easy (improves respiratory efficiency) which acts as a bronchodilator and & Allergy care (which is also anti-inflammatory and anti-allergic).
These as a combination were prescribed for a period of 6 months along with recommendations of Yoga, Breathing and Aqua Exercises. She was also advised to be on an antihistamine, anti-inflammatory and lactose-free diet! She was also asked to avoid animal proteins as they would tend to make her more susceptible to histamine reactions.
Within the follow 6 months, the plan in unison had collectively reduced her wheezing significantly. Even her spirometry values after 6 months had normalised! They readings had improved to the FEV = 88% (from 63%), FVC= 83% (from 60%)!
Her skin health had also showed visual improvements for the better.
She enters her 20s feeling more positive and is able to better manage her health and well-being.
FAQs
What does Atmantan Naturals Junior Omega 3 treat? Is this good for children's brain development?
Atmantan Naturals Junior Omega 3 is a high-potency fish oil supplement available in the market. It supports healthy vision, mood, cognitive function and brain development.
My child suffers from poor vision, learning disability and memory issues. Can this help?
Atmantan Junior Omega 3 is perfect for those who
Want better brain health, vision and cognitive function
Those who do not enjoy regular seafood/fish
Want improved, healthy and balanced inflammatory response
Alleviate occasional aches and pain
Protect and strengthen eyesight
What's the goal of the programme?
Junior Omega 3 is formulated for kids and teenagers to provide a heavy-metal-free fish oil extract, in its purest and high potent form. A highly recommended supplement for healthy inflammation response, it provides total body support.
What are the key ingredient of this products?
It contains EPA- DHA (long chain fatty acids) per soft gel. Atmantan Naturals Junior Omega 3 is a small-sized capsule, smooth and very easy to swallow. It is extracted from purified sardine oil with a higher absorption rate.