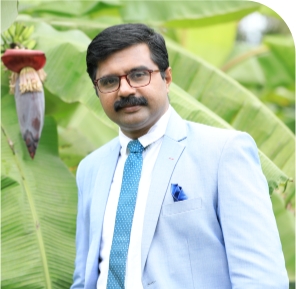 Dr. Praveen Jacob
Chief Scientist & Advisor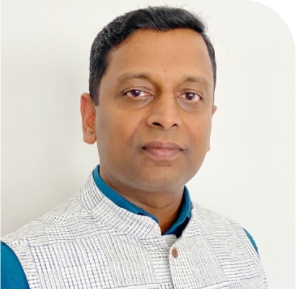 Dr. Manoj Kutteri
Director & Chief Healing Officer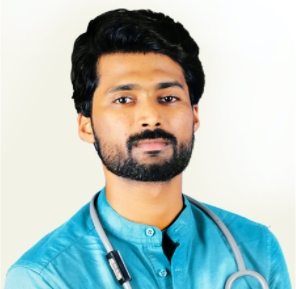 Dr. Vishnu Satheesh
Research Scientist and Clinical Advisor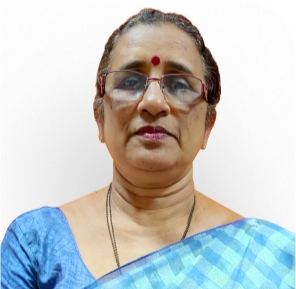 Dr. Suchetha Kumari N
Senior Advisor – Research & Development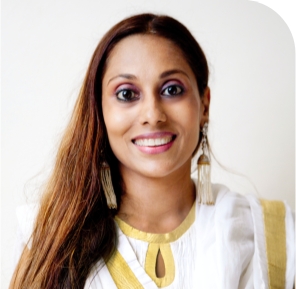 Sharmilee Agrawal Kapur
Director & Pranic Healer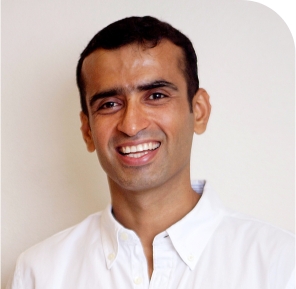 Nikhil Kapur
Director, Triathlete & Sports Nutritionist
Dr. Praveen Jacob
BNYS (Bachelors in Naturopathy and Yoga Science), MS (Diet and Nutrition)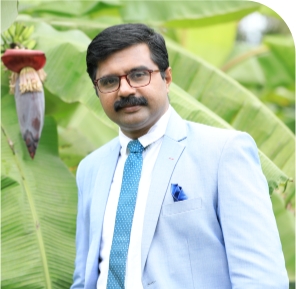 An agriculturist, naturopath, educator, scientist and inspiring visionary, Dr. Praveen began his career in nutraceuticals in his early 30's. A rude awakening in the form of being diagnosed a diabetic at an absurdly young age was the turning point for Dr. Praveen. His genetic predisposition to diabetes persuaded him to begin what is now a long journey of research into genetic predisposition/susceptibility to diseases.
He studied natural ways of healing in order to treat his own condition and found how nutritional imbalance influences gene expression. After successfully reversing his own condition, he went on to further his studies in the United States. Dr.  Praveen returned to India in 2009, bringing back with him priceless research on lipidology and Omega 3 fatty acids.  
His academic profiles include Adjuvant Professor, Research Department, KS Hegde Medical Academy, Mangalore and Visiting Consultant, SDM Ayurveda Medical College, Bangalore. In his attempt to share and further his knowledge, he speaks extensively on subjects like human evolution, evolution of dietary habits, human DNA and his favourite, fatty acid metabolism.  
He has conducted seminars and training programs for the Ministry of AYUSH and Indian Medical Association. He is a keynote speaker in forums like Cardiovascular Society of India, Paediatric Association of India, The Federation of Obstetric and Gynaecological Societies of India, etc.  
Dr. Praveen manages a 75-bed hospital in Haveri, where the treatment protocol follows the principles of natural healing. This includes extensive use of natural and herbal supplements to treat patients. He is also the Managing Trustee of Prithvi Charitable Trust, Kerala. His work often has the recognition and collaboration of  high profile organisations like Ministry of AYUSH, Government of Karnataka, Indian Diabetic Association, Rotary Club, Lions Club, etc. 
With his trusted and carefully handpicked team, he participates regularly in crucial rural cohort studies. All this experience and research based on real life wisdom, science and clinical studies is distilled by him and his team into the Atmantan Naturals range of high efficacy nutraceuticals.
Dr. Manoj Kutteri
Ph. D (Health Sciences & Nutrition), MBA, M.Sc. (Psychology), BNYS (Bachelors in Naturopathy & Yoga Science), B.Sc. (Physics), PGDCP (Counselling Psychology), Fellowship, Indian Acupuncture Association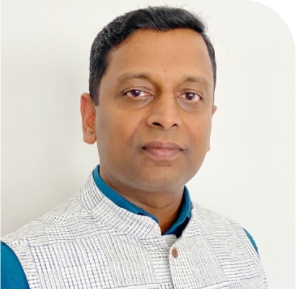 Dr. Manoj Kutteri is one of the most recognisable and revered faces in the Indian Integrated Medicine wellness industry. With over 25 years of experience, his illustrious portfolio includes tenure with some of the most notable hospitals and wellness centres in India and abroad.  
Dr. Manoj draws from his extensive knowledge in mind-body medicine, naturopathy, Ayurveda, nutrition and yoga to design effective treatment protocols for various health conditions. A third-generation healer, his personal mantra is to delve deep into the semantics of traditional holistic healing. Highly personalised, result-oriented programs are a few of the highlights that make him stand out as a healer. He is noted for this role in introducing tradition and authentic Ayurvedic medicine to the West Indies. Dr. Manoj is the Wellness Director and heads the Medical Program at the NABH-accredited Atmantan Wellness Centre, Mulshi (India). His team of doctors include experts in Ayurveda, Naturopathy, Nutrition, Functional Medicine, Physiotherapy, Fitness and Yoga, and together they create the most transformative of wellness experiences.  
A passionate and effective public speaker, he conducts talks and training workshops in health and wellness for his associates from across the globe. His key topics include the Gut Brain Axis (GBA) and Immunity.  
His career as Wellness Director has brought him many accolades and awards for the quality and diversity of his health and wellness programs. He brings all this and more to the Atmantan Wellness Centre. The richness of his practical experience, research methodology and knowledge of traditional sciences of healing combined 
with his compassionate disposition, thus contributes to and creates a holistic healing environment.
Dr. Vishnu Satheesh
BNYS (Bachelor in Naturopathy & Yoga Science), Diploma in Cytokines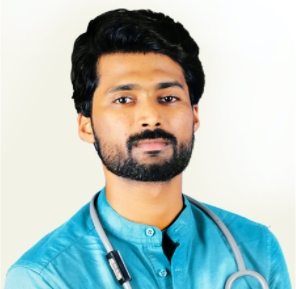 A doctor of Naturopathic Medicine, Dr. Vishnu works closely with the R&D wing of Atmantan Naturals. He has used his extensive experience in alternative therapies to take the benefits of our herbal formulations to larger communities. His profound knowledge of Ayurveda and Homeopathy, combined with his qualifications in Low Dose Cytokines help him approach diseases from a very intuitive standpoint. Of course, this is backed by hard-facts practical knowledge of functional medicine protocols, diets and nutraceuticals. He has successfully identified and treated long standing auto-immune diseases – no small achievement this, considering how the medical industry is still finding its footing in this particular aspect.  
Through his scientific methods and biochemical markers, Dr. Vishnu is specialised in diagnosing and treating
Lifestyle illnesses  
Hormone issues  
Skin problems  
Auto-immune conditions  
Allergy and Immunology issues
His understanding of biochemical pathways, functional science, inflammatory markers and action of traditional herbs to correct bodily irregularities has helped us create unique nutraceuticals and supplementary formulations.
Dr. Suchetha Kumari N
B.Sc. (Botany, Zoology, Chemistry), M.Sc. (Bio-Chemistry), Ph. D (Bio-Chemistry), FABMS (Fellow of Association of Biomedical Scientists), PG Diploma in Bioethics, Diploma in Nutrition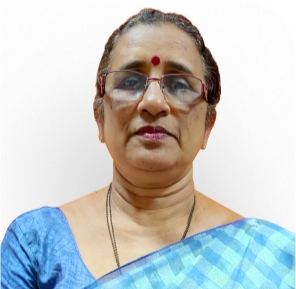 Dr. Suchetha Kumari brings with her thirty years of an illustrious career that has seen her don many roles including Professor, Department of Biochemistry; Principal Scientific Officer – Central Research Laboratory, KS Hegde Medical Academy, NITTE (Deemed to be University) Mangalore; Principal Investigator 
of Extramural Federal Grants Funds like BRNS, ICMR, NIH (USA), DIBER DRDO, INMAS DRDO, VGST, CPCRI, etc. She has published more than 300 research articles in peer-reviewed, indexed and highly acclaimed national and international journals. She has received 3795 citation with an H-index of 31.  
Her contributions towards setting up the Central Research Laboratory (CRL) in 2007 is unparalleled. The laboratory serves as central research support for the constituent NITTE (deemed to be University). The centre is committed to and has been instrumental in enhancing research support through identifying the thrust areas of research with core research labs which include Biochemistry, Lipidomics, Molecular Genetics, Microbiology Cell Culture, Cytogenetics, Bio-dosimetry, Immunology and Plant Phytochemistry. The CRL also has labs set up by DST-FIST and VGST-KFIST (External government funding).  
Her research areas include:  
Evaluation of micro and macronutrients in saliva and serum evaluation

Optimisation of radio-protective activity of bioactive natural and synthetic

compounds, analysis of radiation-induced cytotoxicity and Geno-toxicity,

Changes in brain lipid composition, memory power, learning ability and other behavioural changes,

FADS gene variants on the fatty acid synthesis and brain development,

Association of dietary long-chain polyunsaturated fatty acids and genetic

variants in metabolism of Omega 3 and Omega 6 fatty acids on

development of breast cancer in women

 

Molecular screening of polycystic ovary syndromes, anti-obesity, lipid-lowering and anti-inflammatory activity
 Her impressive list of awards include:  
Short term research studentship,

Lifetime achievement Award

from VIRA for her work in the field of Radiation Biology

The

Women Researcher Award

in International Research Awards in

Engineering, Science and Management, (Organised by International Organization of Scientific Research and Development)

Best Researcher Award

from NITTE (Deemed to be University)

Lifetime Achievement Award

in the 2nd International Scientist Awards in

Engineering, Science and Medicine organised by VDGOOD Professional

Association.

  

Awarded with Dr. PP Jacob for the

Best Scientific Paper published in JIOS

. 
She brings to Atmantan Naturals all the experience of a dynamic career which has seen her present her work to various medical conferences. A familiar and much respected face in the research community, she organises workshops to help the academic and research fraternity grow and evolve. She is the recipient of research grants from various funding agencies like NIH, VGST-K-FIST, BRNS, CPCRI, INMAS –DRDO, DIBER-DRDO and ICMR.  
Sharmilee Agrawal Kapur
B. Com, M. Com, MBA, Pranic Healer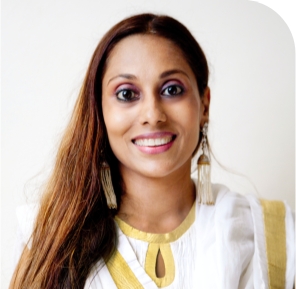 Sharmilee is recognised as one of the frontrunners in the Indian Wellness Industry. Held up by many as an inspiration – including us – she brings in creativity, intelligence and consumer insight to our team. She co-founded the Atmantan Wellness Centre, an NABH accredited institute in 2016. Today the centre is a multi-award-winning wellness destination and is synonymous with result-oriented treatment protocols and disease reversal programs.  
Her vision to apply her flawless business acumen to traditional Indian sciences and wellness was a game changer for the industry. Her ability to occupy both worlds – one as a business woman and the other as a karmically-conscious healer – helps her navigate her space with sophistication and compassion.  
The life-changing transformations the guests take back from the thoughtfully curated, premium wellness experiences are the most treasured validations of her life's work.  It gives her no end of delight to realise this dream of making Atmantan Naturals available to everyone. These pure, healing supplements have reshaped the lifestyles and wellbeing of not only the guests but also the whole Atmantan Naturals family, including her.  
As a Pranic Healer, her spiritual journey defines her. She thrives in its practices and evolves spiritually with it. Her writing and articles grace many a publication as they revolve around spirituality, and holistic wellness. Coming from a dynamic family of entrepreneurs keeps her grounded in the realities of the roles she plays – be it an entrepreneur, a woman, a mom, a wife, a human being or a healer – and continues to follow her heart with grit, passion and a strong sense of values.
Nikhil Kapur
BA (Economics), MBA, MPSEN (Masters Programme in Sports & Exercise Nutrition)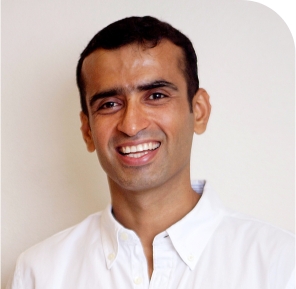 Nikhil co-founded the NABH-accredited Atmantan Wellness Centre, Mulshi along with Sharmilee Agrawal Kapur. By marrying hospitality with multi-dimensional wellness, he designed an experience that broke the norm. Atmantan Wellness Centre redefined the recuperation experience into a transformative one – making it something to look forward to rather than suffer through.  
It is this very ethos that he brings into Atmantan Naturals – wellness that isn't disruptive but rather is so effortless, that embracing it as a routine becomes second nature. As a leader, he is passionate, persevering and brings his natural joie de vivre to be a living example of the Atmantan Way.  
"Our mission at Atmantan is to provide result oriented holistic remedies to everyone and we are fortunate to belong to a country that has a rich tradition in herbs and healers. I, myself, started interacting with practitioners who are steeped in this tradition and along the way, we started developing a platform where we could take this knowledge and offer it in the form of natural capsules. Today, on our platform, we have technology and healers who are working together to ensure that you have the right nutrition at the right time.
With Atmantan Naturals, we offer you authentic products made from the purest of ingredients and we offer this along with the advice of our healers… all this and more to help you UNLOCK your health."
A five-time IRONMAN triathlete, Nikhil is a certified Sports Nutritionist as well. He curated the Fitness Challenge Program at Atmantan and was at the helm of introducing the Restorative Physiotherapy Program at Atmantan – a first of its kind orthopaedic treatment in India that also addressed to an extent, neurological conditions as well. Thus bringing real life experience as an athlete to the wellness industry! 
An avid advocate for all things natural, he has carved a global platform for Atmantan Naturals – a portal that finally gives us access to miraculous ancient Ayurvedic herbal combinations!
With enviable titles like GQ's "50 Most Influential Indians Under 40", "Fit & Fabulous" – 2018 by Asia Spa, and awardee of the Luxebook Top 100: Indian Luxury's Most Influential People -2020, Nikhil indeed power walks the talk when it comes to wellness and living one's best life. Well, who better than an ironman to raise the bar of the country's wellness industry!