Eczema is a skin disorder that can have its roots in allergies, infections, poor gut health and lung health. Atmantan Naturals Eczema Management Kit attempts to heal eczema from a standpoint that is not just skin deep. It focuses on improving the digestive system, addresses the emotional aspects of eczema, treats the allergic responses in the body while healing the wet or dry lesions. 
Atmantan Naturals Allergy Care helps to desensitise the receptors that are responsible for inducing atopic dermatitis. It also helps to reduce the IgE antibodies that are usually elevated in eczema cases. Being anti-microbial in nature, it helps to treat the inflammation and prevent secondary infections. 
Atmantan Naturals Pre Gut has you covered as far as maintaining good gut health is concerned. Poor gut health influences skin health, and by maintaining healthy gut flora environment, this supplement heals your skin from deep within.
In This Package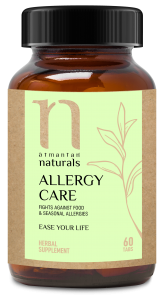 Fights Against Food & Seasonal Allergies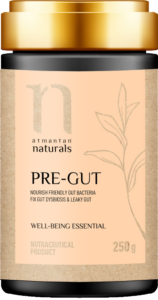 Good Health Begins With A Healthy Gut Environment
ATMANTAN NATURALS