Excessive acid secretion by the Helicobacter Pylori bacteria if left unchecked, can lead to peptic ulcers and the inflammation of the gastric mucosa. Atmantan Naturals' Peptic Ulcer Management Kit negates pain while countering the effect of H.Pylori bacteria on the stomach lining. 
Atmantan Naturals' Gastro Care contains DGL-fortified liquorice that acts as an anti-H.Pylori agent and repairs the mucosal lining that is damaged by inflammation. It can also help reduce excessive acid build-up. 
Atmantan Naturals' Virgin Coconut Oil contains powerful anti-bacterial agents in the form of MCT Oils (Medium Chain Triglyceride). MCT oils are a powerful nemesis against acid-secreting bacteria and thus prevents ulcer formation.
In This Package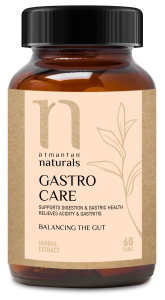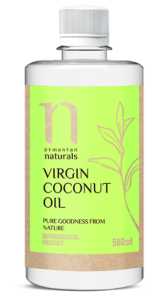 A Powerful Multitasking Health Supplement By Mother Nature.
Peptic ulcer Management Kit
ATMANTAN NATURALS