Sciatica or disc prolapse is a common injury of the lumbar vertebrae which causes excruciating lower back pain that radiates down one or both legs. A compressed nerve root causes inflammation, restricts movement and heightens the pain.  Atmantan Naturals' Sciatica Management Kit treats sciatica by targeting the inflammation and thus reducing the pain. 
Atmantan Naturals' Natflam-6 is a six-herb combination based on the tenets of Ayurveda that helps reduce neurogenic inflammation. It can effectively counter all forms of local and neurological inflammatory pains that stem from nerve root compression or degeneration.
Atmantan Naturals' Boswellia Max contains boswellic acid that blocks inflammatory pathways like cyclooxygenase and lipoxygenase and reduce inflammation and thereby giving relief from aches and pains that stem from pinched nerves.
In This Package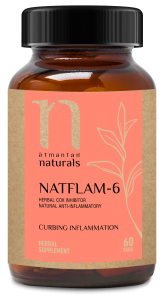 Plant-based Cox Inhibitor. Natural Anti-inflammatory.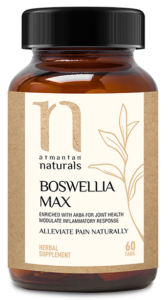 ATMANTAN NATURALS