HAIR SKIN FORMULA
One-Step Skin & Hair Care
Great skin and hair are visible payoffs of taking care of yourself and often, are real proof of health. Atmantan Naturals' HAIR SKIN FORMULA is a potent combination of Ashwagandha, Selenium, Zinc and Biotin and makes for the easiest, most effective beauty regimen you can follow. This supplement helps combat your dietary deficiencies or any medical side effects. It promotes hair growth, reduces hair fall and also gives you that enviable glowing skin with "I woke up like this" bragging rights.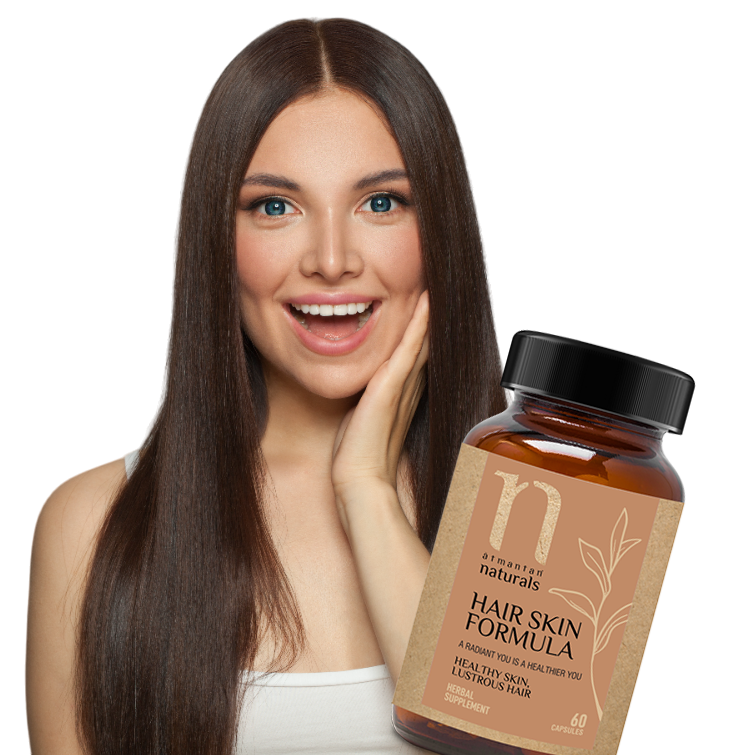 HAIR SKIN FORMULA Benefits

Improves skin elasticity, firmness, and texture

Enables the production of hair and skin proteins

Repairs hair and skin from recent incidents of stress
Ingredients
NOURISHED SKIN AND HAIR NEEDN'T CARE I A Radiant You is a healthier You
With all Naturals Extracts & Ingredients only Vitex Castus

Biotin

Bacopa Monnieri

Ashwagandha Zinc

Selenium
How does Atmantan Naturals HAIR SKIN FORMULA improve health?
This combination is a

Vital nutrients that make you feel great in your skin. Literally.

Encourages hair follicle regeneration.

Compensates for Zinc, Selenium and Biotin deficiency – which is the the case with most of our diets.

Rich in amino acids that enrich the skin and scalp.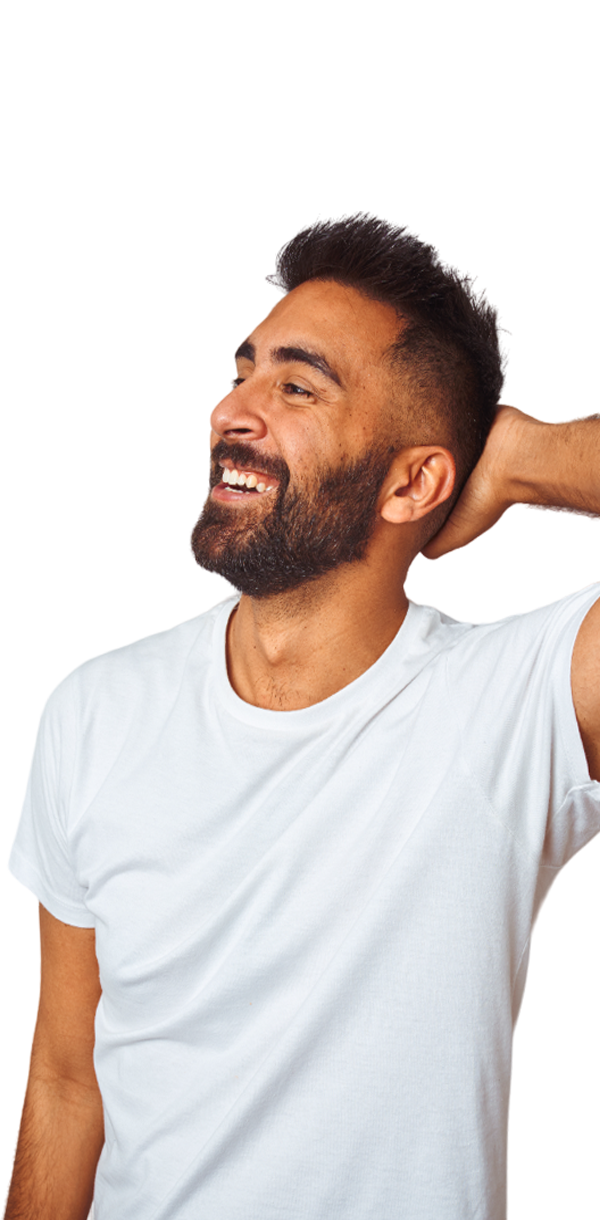 Contains Vitex Castus – 400mg - Balances Hormones. Revitalises Hair and Skin.

Biotin– 6mg - Strengthens Skin, Hair and Nails.

Bacopa Monnieri – 200mg - Skin Revitaliser. Antioxidant. Scalp Nourisher.

Ashwagandha – 100mg - Antioxidant. De-stressing Agent. Zinc – 60mg - Hair fall Remedy. Photo-damage defense. Absorbs UV radiation.

Selenium– 300mcg -Antioxidant. Protect from UV radiation.
Is this for you?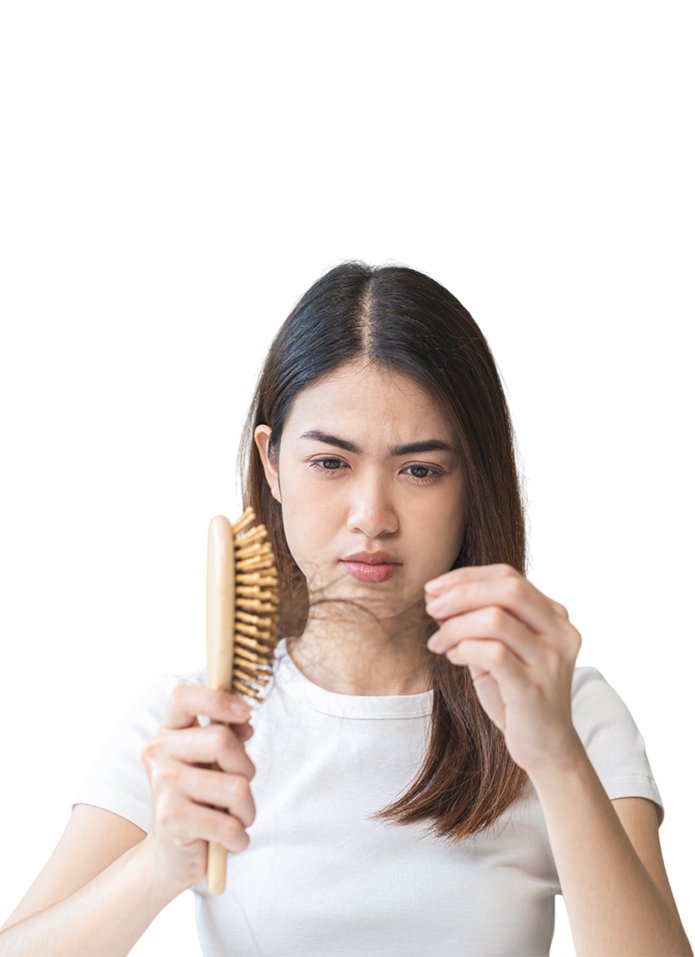 Who is Atmantan Naturals HAIR SKIN FORMULA for?

Hair fall

Thinning of hair

Brittle nails

Problematic Skin

Dull Hair

Hormonal Imbalance
How should I have Atmantan Naturals HAIR SKIN FORMULA?

1-2 tablets everyday after meals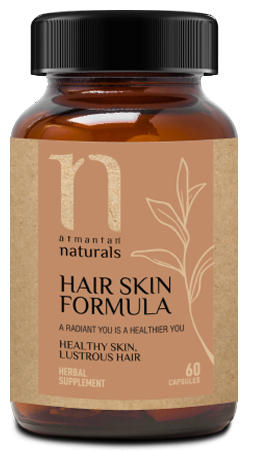 Get the most out of Atmantan Naturals HAIR SKIN FORMULA by combining it with Atmantan Naturals Omega 3. This combination improves blood circulation and general health, thanks to all the beneficial short-chain fatty acids.
Explore Management Kits
Atmantan Naturals is also backed by a team of doctors who can guide you.
Have any queries?
Do call our dedicated medical health-line to get a better idea of how best our range of nutraceuticals can help you stay well and at your strongest.
Did you know?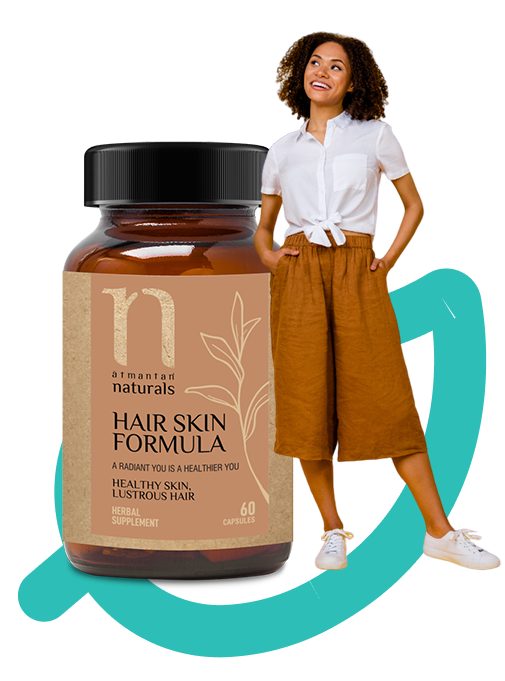 A radiant you is a healthier you
NATURALS - The founding Team of healers tell us about the what, how & why of Naturals
Key Benefits
Sleep so good that it's the stuff of dreams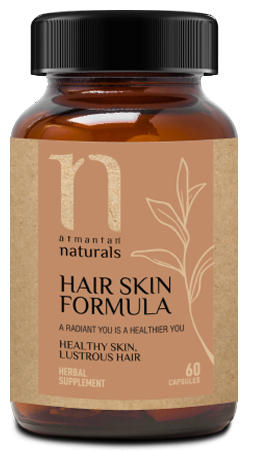 Lustrous Hair

Great Skin

Improved Health

Anti-acne

Anti-ageing

Better Nutrition

Antioxidant

Hair Food
Know Your Skin Better
We know that while the skin is the body's largest organ, we do take it for granted.

Our skin which is made up of water, protein, fats, and minerals, performs crucial functions for us. Since this is the organ that comes in contact with the rest of the world, it should be nourished and looked after.

It holds body fluids in, prevents dehydration, and is a protective layer against harmful microbes. The skin which is full of nerve endings, helps us feel the sensations of hot, cold, and pain. It also regulates body temperature. While the skin has the capacity to renew its cells, it should be provided with the nutrients it needs to heal well.


Skin is also a garden for our hair, which is a protein filament that grows from follicles found in the dermis!
Hair loss can happen due to a variety of reasons, but 50-60% is due to a nutritional deficiency, or hormonal changes, and half of the time could be due to medical conditions, or hereditary. The nutritional gap is something you can eliminate!
Some crucial vitamins for hair health are Vitamin D and Vitamin B-7.
BIOTIN (vitamin B-7) is a water-soluble b-vitamin that is essential to the structure and health of keratin, (the protein that constitutes our hair, skin, and nails). Zinc and selenium also are the two key minerals which help in defence of skin health, and it comprises herbs which block the hormone leading to acne. Selenium is a key cellular antioxidant that neutralises toxins and free radicals!

Taking care of the Skin and Hair should be from the inside out and not just the other way around… this is something most of us ignore. Our diet and supplementation need to necessarily look out for skin and hair health. After all, this is the kind of great health which is very visible to the naked eye!
One-step skin & hair care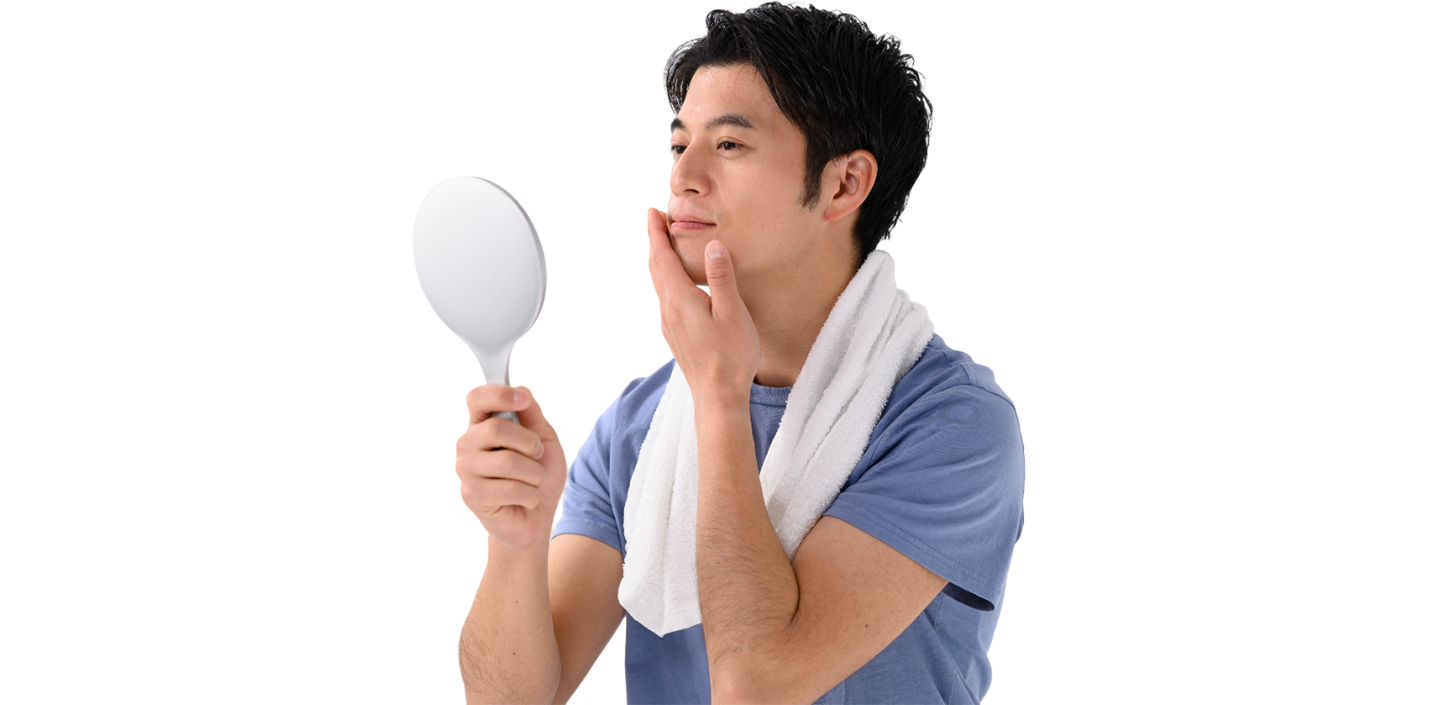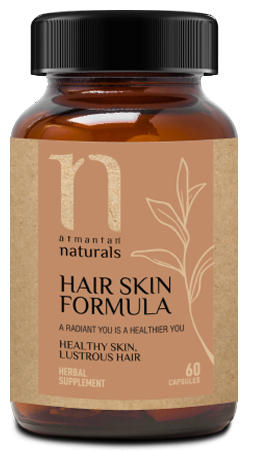 Why should I take Atmantan Naturals HAIR SKIN FORMULA
This unique formula…

Environment-proofs the hair and skin

Creates an Acne resistant skin

Improved Skin elasticity

Supports Stronger hair

Protects skin from UV irradiation-induced oxidative stress

Limits penetration of radiation

Manages stress-related hair loss

Prevents hair fall and balding (Especially in women)

Zinc and selenium are essential micronutrients for the skin and hair

Balances hormones that lead to acne.
Call our dedicated medical helpline if you have more questions.
If you are experiencing any digestive problems, consult with our doctors now. A stronger digestive system improves the quality of your life far more than you realise.
Atmantan Naturals HAIR SKIN FORMULA
VS Other Supplements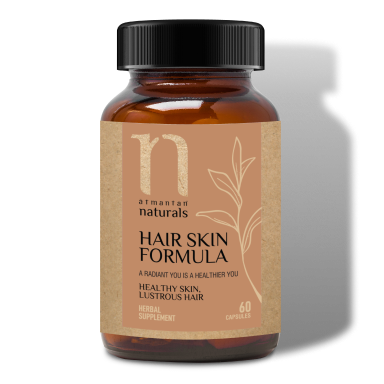 Natural Ingredients

Beauty Solutions

No Side-effects

Hypo-allergic

Gut Friendly

Vegetarian
Atmantan Naturals is also backed by a team of doctors who can guide you.
Want to know if this is for you?
8799996200
Do call our dedicated medical health-line to get a better idea of how best our range of nutraceuticals can help you stay well and at your strongest.
CASE STUDIES
Undiagnosed Insulin Resistance was the Root Cause of Weight Gain & Skin Discolouration!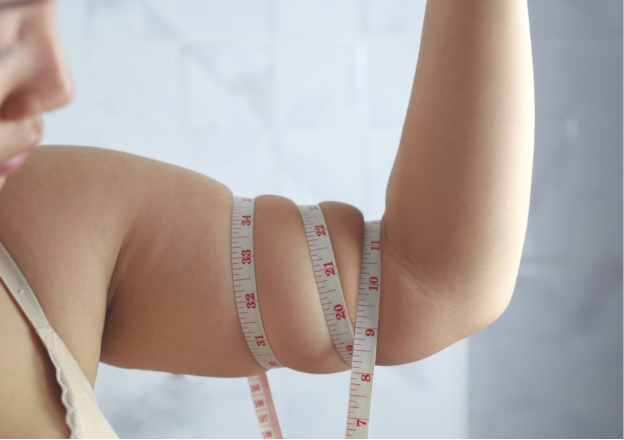 A 20-year-old young girl who was suffering from recent weight gain (over the last 6 months), darkened discolouration at the back of the neck, inner thighs and under arms, also had complaints of cystic acne, and thickened white discharge (with a history of a vaginal yeast infection).
No investigations had been conducted for her and she had simply been treated with antibiotics and topical steroids for her skin. After the antibiotic course, she even started developing severe nausea and the acne on her skin increased instead of decreased.
As a conscious youngster, she was desperately looking for a solution to her weight and pigmentation. She got in touch with our healers.
Certain blood tests were recommended and upon results, the Doctor realised that she was insulin resistant and that her infection was of a fungal origin!
She was immediately started on Atmantan Naturals' Supplementation of replenishment with a higher dose of Omega 3 fatty acids along with Dia-Solve (for Insulin efficiency), Pre-gut (Prebiotics for gut health), HAIR SKIN FORMULA (Repairs hair and skin), Pro Collagen (for skin, bone and cartilage health), and Nutri Liver (Enables liver detox and health). Besides this, she was also prescribed a therapeutic meal plan that also consisted of fasting therapy along with a high intake of antioxidant-rich foods.
She was also told to take on a routine that consisted of 1-2 hours of fitness activities daily consisting of a mix of Yoga and cardio workouts.
She was under the monitoring of the Naturals Doctor and had stayed on track with the recommended programme. She started noticing changes as she started losing weight (She lost 6 kgs in the following weeks) and her vaginal discharge had also completely disappeared.
There was also a significant reduction in the dark black discolouration at the back of her neck, her underarms, and her inner thighs; Naturally, her state of mind had also improved tremendously. Her insulin resistance had also lowered (evident from weight loss and changes in her blood markers) due to the Omega 3 fatty acids, Dia-solve along with a low carbohydrate diet that she was following. This transformation along with the desired weight loss had created positive changes in her attitude as well.
Type 2 Diabetes can be Revised and Reversed…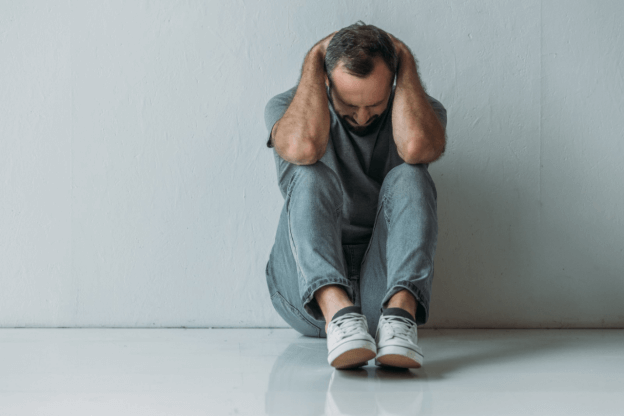 A young looking 45-year-old male guest was a known case of Type 2 Diabetes mellitus. He also had complaints of a kidney stone and reduced testosterone level. He was on a higher allopathic medication dosage for his diabetes as well.
He really wanted to get to a healthier self and got in touch with the Atmantan Naturals Doctors.
He was hopeful that he could improve his sugar levels. Upon his consultation and study of his blood markers, what was most alarming was that even while on 2 sets of allopathic medications for Diabetes, his:
Fasting Blood Sugar was 293mg/dl (while on medication)
Post-prandial Blood sugar was 554mg/dl
And his HbA1c reports showed 12%, which indicated uncontrolled Diabetes!
He was put on a gut reset and cleanse.
He was also recommended sessions of yoga, breathing practices and therapeutic stretching to improve glucose utilisation and insulin sensitivity.
Along with this, he was recommended a low-carbohydrate high-fat diet that would further help improve his blood sugar levels, along with key Naturals Supplementation. This included Dia-Solve (To better manage the blood sugar level and to lower insulin resistance), Omega-3 (To boost the fatty acid metabolism to yield energy), Testosmax and Zeal Plus (To boost testosterone production without any adverse side effects). He was also prescribed HAIR SKIN FORMULA (for reducing the skin pigmentation that was a side effect of his diabetic condition) upon departure.
This young guest saw fabulous results within a month and a half…
His Fasting blood sugar levels had decreased from 293 mg/dl (with medication) to 105 mg/dl! (Allopathic Medications were majorly tapered).
His weight was now 57 kgs(down from 61.6 kgs)
His transformation in his sugar levels normalising was phenomenal and his steadfast belief in the doctor-prescribed programme along with his regime had gotten him here; he was determined to maintain this progress going forward.
FAQs
What does Atmantan Naturals HAIR SKIN FORMULA treat? Can this treat my hair fall and brittle nails?
HAIR SKIN FORMULA is a herbal, nutrient combination which treats hair fall, dry ski, brittle nails etc.
I am suffering from hair fall. Can this help?
Zinc and selenium are essential trace elements that play a major role in skin and hair health. A deficiency of these nutrients leads to hair fall and dry skin, which is one of the main symptoms of hypothyroidism. Oral zinc replacement has proven itself time and again as a remedy for hair fall. Biotin is a crucial mineral required for hair and nail growth. Vitex helps to rectify hormone imbalances that cause hair fall.
What is the goal of this formulation?
Zinc and Selenium These minerals are vital for healthy hair, skin and nails. They're also minerals that are often deficient in most diets. Zinc as an essential cofactor protects the skin against photodamage and absorbs UV irradiation, limiting penetration of radiation into the skin. Selenium protects the skin from UV irradiation-induced oxidative stress. It is an essential trace element that protects from oxidative damage as well as encourages hair follicle morphogenesis. Recently published reports show proven encouraging results of oral zinc sulfate therapy in this field – even with  Alopecia Areata patients.
Biotin The use of biotin as a hair and nail growth supplement is widely popular. In cases of acquired and inherited causes of biotin deficiency, such as brittle nail syndrome or uncombable hair, biotin supplementation is proven to be beneficial.
Vitex Castus, Bacopa and Ashwagandha help to balance hormones that lead to acne.