Acid Reflux is that common discomfort or pain felt in the chest. This burning sensation is caused by stomach acid flowing back and entering into the food pipe. When acid reflux happens more than two to three times a week, it's called GERD – Gastro Esophageal Reflux Disease. Atmantan Naturals' Acid Reflux, GERD Management Kit works towards eliminating the excess-acid forming bacteria to restore equanimity in your stomach. 
Atmantan Naturals' Gastro Care neutralises the excessive acid secretion by the bacteria Helicobacter Pylori. It contains DGL-fortified liquorice which is an anti-H. Pylori agent and repairs the mucosal lining that often gets damaged by inflammation.  
Atmantan Naturals' Digestive Enzymes helps to regulate your gut homeostasis and prevent unwanted bacterial overgrowth; It also helps to balance the low stomach acid related GERD.
Atmantan Naturals' Extra Virgin Oil contains MCT Oil (Medium Chain Triglyceride) which has a covetable place in the list of anti-bacterial agents.  As a powerful deterrent against acid secreting bacteria it is a common remedy for treating various bacterial Gastrointestinal Tract infections.
In This Package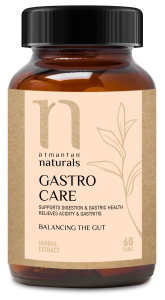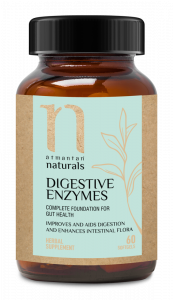 Improves And Aides Digestion And Enhances Intestinal Flora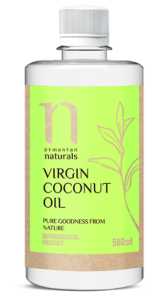 A Powerful Multitasking Health Supplement By Mother Nature.
Acid Reflux, GERD Management Kit
ATMANTAN NATURALS