Cervical spondylosis is a degenerative disease of the cervical spine, caused by poor posture, overuse or ageing-related degeneration of the spine. It may have its roots in an underlying inflammatory condition or past physical trauma. Atmantan Naturals' Cervical Spondylosis Management Kit manages the inflammatory responses to give relief from this nagging pain. 
Atmantan Naturals' Natflam-6 reduces the formation of inflammatory cytokines with its powerful six herb combination. Based on the tenets of Ayurveda, this supplement can help treat spondylitis, spondylosis and even degenerations. 
Atmantan Naturals' Boswellia Max contains boswellic acid which helps block the inflammatory pathways such as cyclooxygenase and lipoxygenase and reduce inflammatory response, thus reducing aches and pains.
Atmantan Naturals' Omega 3 counters inflammatory pain, both acute and chronic, in an effective and safe way by acting as a natural resolvin.
In This Package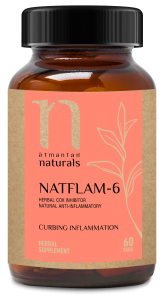 Plant-based Cox Inhibitor. Natural Anti-inflammatory.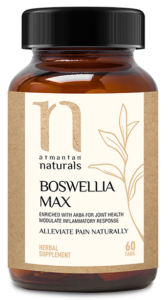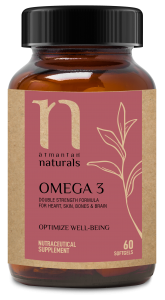 Optimise The Quality Of Life And Well-being With Good Fats.
Cervical Spondylosis Management Kit
ATMANTAN NATURALS