Prosta Care
Be a pro carer
If male health was given as much attention as manliness, the world would be a healthier place. Unlike other health issues, holistic prostrate care isn't thought of in terms of health maintenance or preventive care. Until an actual issue that involves pain, Doctors, or medical procedures raises its head, no one really gives the prostate a second thought. It's time to change that and start some healthy habits, such as integrating prostate supplements into your daily nutrition. You will be surprised to know that prostate health can also help with male pattern baldness! Di-Hydro Testosterone (DHT) is a sex hormone associated with prostate-ailments. Atmantan Naturals' Prost Care, a saw palmetto supplement, is a blend of herbs which lowers this DHT by blocking the enzyme 5-alpha reductase. The chief ingredient of this herbal and nutrient blend is the clinically-studied - saw palmetto! Saw palmetto for men is a natural remedy often used as a dietary supplement to support prostate health and is also believed to help reduce hair loss. This natural saw palmetto supplement reduces inflammation, improves testosterone levels and enhances prostrate function.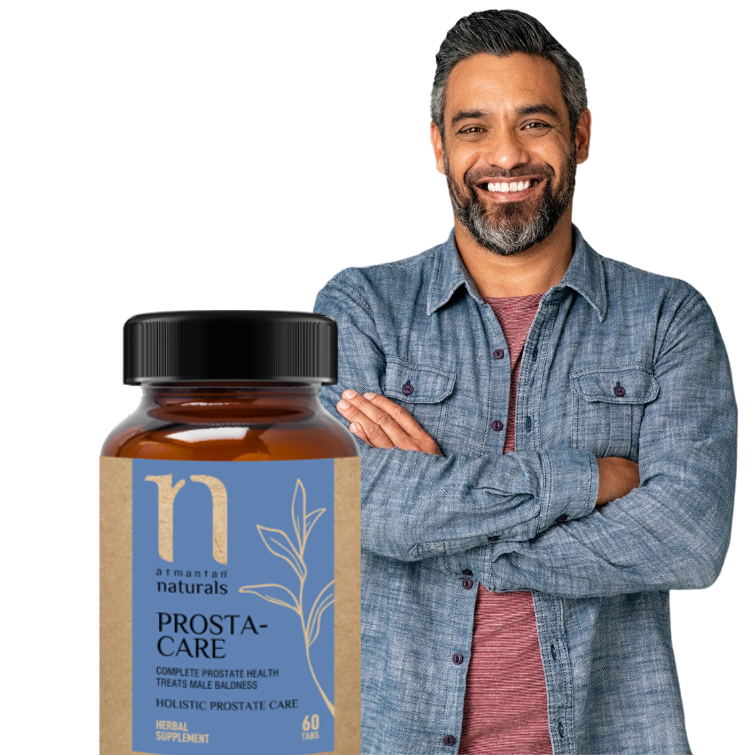 Prosta Care Benefits

Prostate Care

Increased Testosterone Levels

Anti-inflammatory

Prevents Inflammation-related Hair Loss

Improves Urinary Tract Function

Inhibits Prolactin
Anti-estrogenic
Ingredients
Pro-care for your prostrate I Holistic Prostrate Care
With all Natural Extracts & Ingredients only Saw Palmetto Vitex Castus

Nettle Leaf

Zinc

Selenium
How does Atmantan Naturals Prostacare improve health?

These have potent ingredients to improve prostrate health and functioning

It supports urine outflow

Inhibits prolactin thus reduces the chances of prostrate cancer

Helps also control male pattern baldness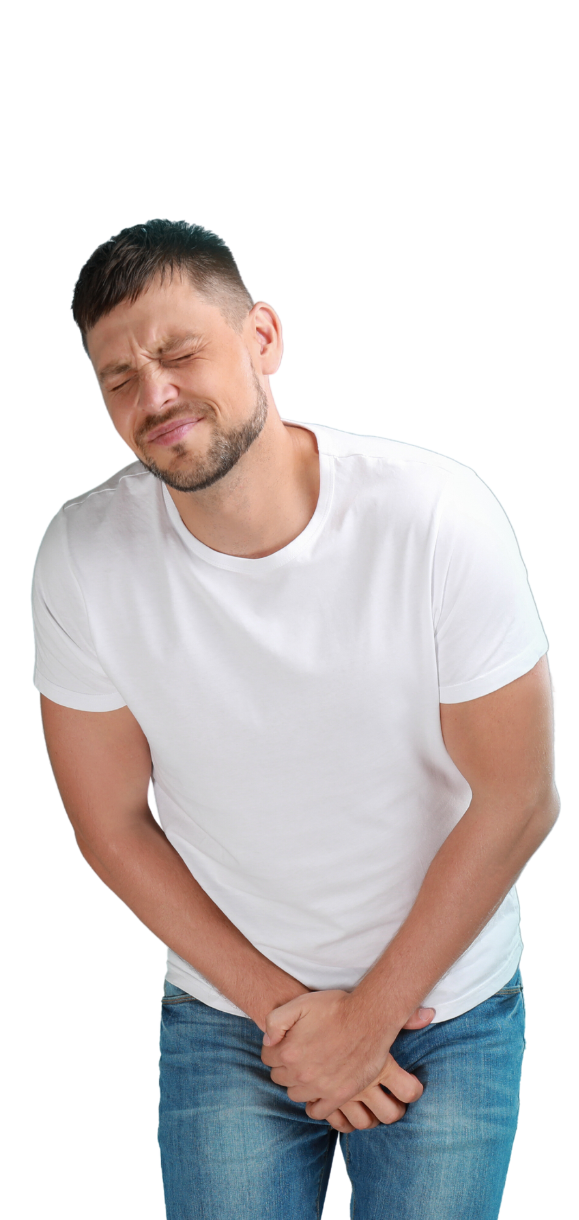 Contains… Saw Palmetto – Which is Anti-inflammatory. Improves testosterone levels. Enhances prostrate function. Vitex Castus – Which is Antitumor properties

Nettle Leaf - Has an Anti-proliferating effect

Zinc - Inhibits Tumor Activity

Selenium - Reduces Risk of Cancer
Is This For You?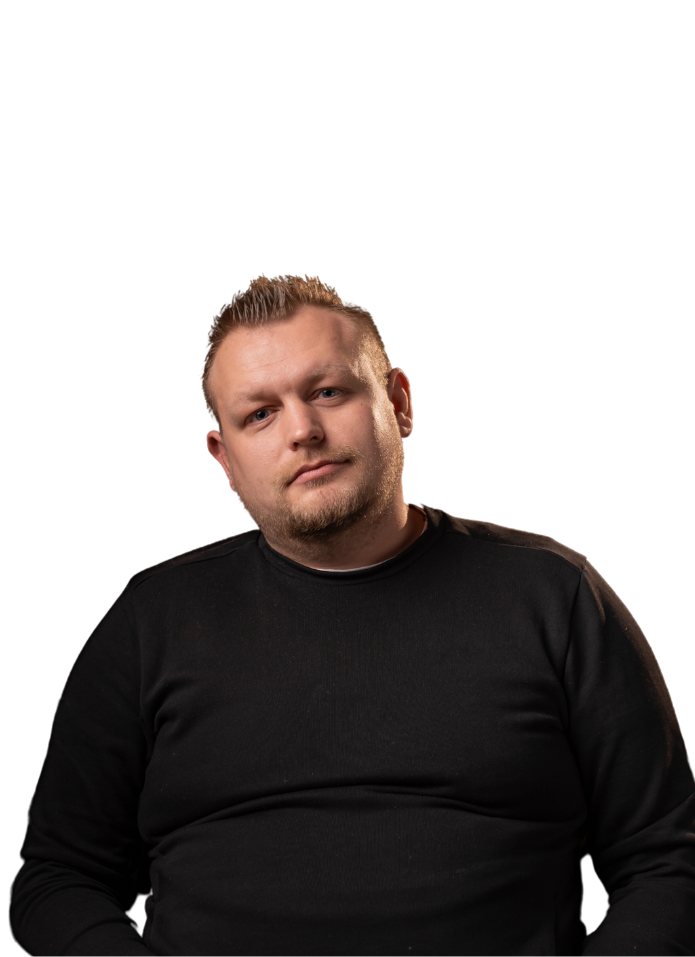 Who is Atmantan Naturals Prostacare for?

Poor Prostate Health

Enlarged Prostrate Issues

Effects of Ageing, especially those above the age of 45

Male Pattern Balding
How should I have Atmantan Naturals Prostacare?

1-2 tablets everyday after meals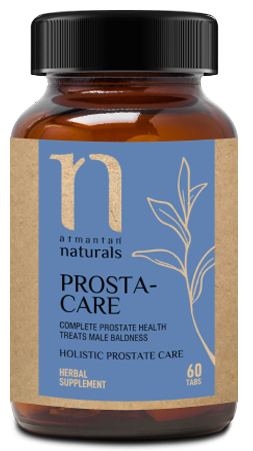 Get the most out of Atmantan Naturals' Prostacare by combining it with Atmantan Naturals Omega 3. This combination improves blood circulation and general health thanks to all the beneficial short-chain fatty acids.
Explore Management Kits
Atmantan Naturals is also backed by a team of doctors who can guide you.
Have any queries?
Do call our dedicated medical health-line to get a better idea of how best our range of nutraceuticals can help you stay well and at your strongest.
Did you know?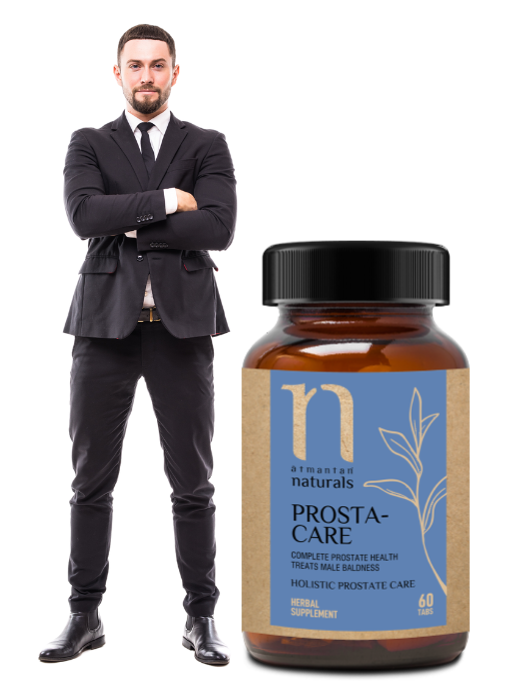 PRO-CARE For Your Prostate
NATURALS - The founding Team of healers tell us about the what, how & why of Naturals
Key Benefits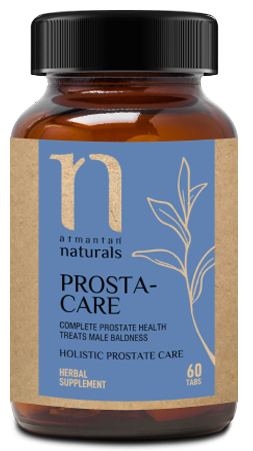 Prostate Care

Increased Testosterone Levels

Anti-inflammatory

Prevents Inflammation-related Hair Loss

Improves Urinary Tract Function

Inhibits Prolactin

Anti-estrogenic

Male Baldness
Know Your Prostate Better
A man's prostate plays a key role in reproduction. The prostate is what produces the seminal fluid, that nourishes and transports sperm.
There are various measures that one can take towards maintaining Prostate health…

Teas. Both green tea and hibiscus tea are among the top drinks for prostate health.

Exercising and getting to optimal weight.

Follow a prostate-friendly diet that protects the body from cancer causing oxidants.

Supplementation. This is a great method to bridge the gap between what our body needs and what we consume in our diet.

Reduce stress and try and live a happier life. 
There are many warning signs your body may send you as well when the prostrate health is compromised…

-When there is Pain and/or a "burning sensation" when urinating or ejaculating.

-When Frequently urinating, especially during the nighttime.

-Trouble urinating, or stopping urination once in progress.

-A Sudden erectile dysfunction.

-If blood seen in either urine or semen.

-Sudden hair loss.
Statistics show that by the age of 60, almost half of all men you know will be suffering from prostate related issues, if not more. Prostate care should never be trivialized as in the long run it can lead to serious compromise in lifestyle. Essential Prostate care supplements can help you manage it better.

This is PRO-CARE for your prostate.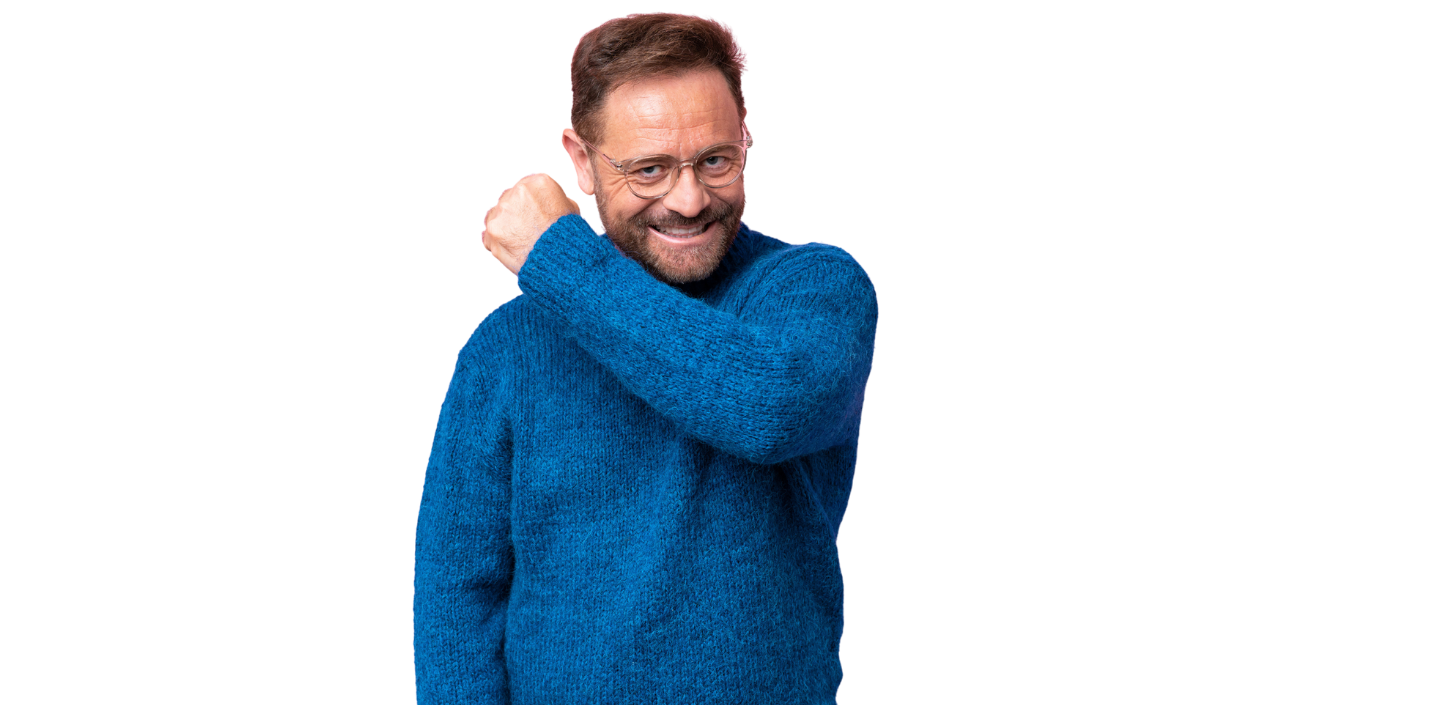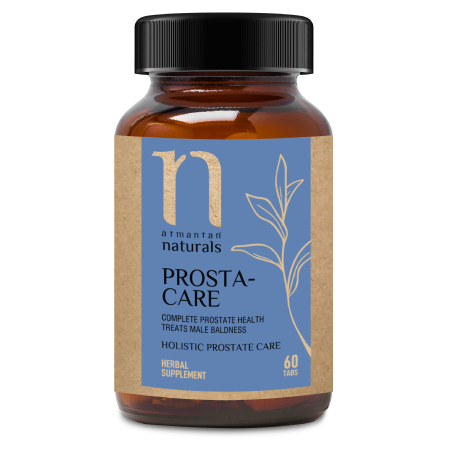 Why should I take Atmantan Naturals Prostacare?

Supports urine outflow

Liposterolic extract of Atmantan Naturals' Prostacare has antiandrogenic effects

Inhibits prolactin

Prevents growth factor-induced cell proliferation

Anti-estrogenic and anti-inflammatory effects
Call our dedicated medical helpline if you have more questions.
If you are experiencing any digestive problems, consult with our doctors now. A stronger digestive system improves the quality of your life far more than you realise.
Atmantan Naturals Prostacare
VS Others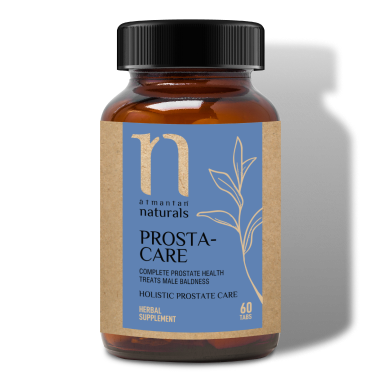 Natural Ingredients

Anti-inflammatory

No Side-effects

Hypoallergic

Gut Friendly

Vegetarian
Atmantan Naturals is also backed by a team of doctors who can guide you.
Want to know if this is for you?
8799996200
Do call our dedicated medical health-line to get a better idea of how best our range of nutraceuticals can help you stay well and at your strongest.
CASE STUDIES
An inflamed prostrate that leads to frequent urination and disturbed sleep, can be improved upon!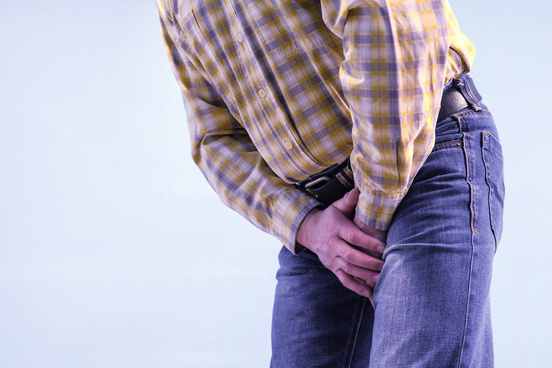 A 55-year-old man was suffering from pain in the groin area due to an inflamed prostate and use to experience painful urination. 
He connected with the Doctors of Atmantan Naturals. In his consultation, complaints of obesity, lower back stiffness and pain, and the disturbed sleep he because of frequent urination were also discussed along with his initial concerns. He had previously tried a lot of medications, and the results were not satisfactory at all. 
Post a detailed consultation, he was started with the Prosta Care (Anti-inflammatory & Improves Urinary Tract Function) and Relax Aid (Lowers stress & promotes sleep) along with a diet rich in micronutrients, antioxidants and low on carbs. He was also advised to avoid certain food items that could cause oxidative stress in the body. 
As per his schedule, he was also to regularly told to participate in yoga and meditation. All this along with some few home remedies would help improve the circulation prostate region. 
Within 2 weeks itself, his frequent urination had reduced! He also felt more relaxed and felt these were all positive changes in him. He was further advised to continue with his diet, and supplements for another 3 months.
After the following 3 months, his reports proved a reduced prostate inflammation!
His Results were as below:
Reduced frequent urination

(Initially, this urination use to happen 6-7 times at night time itself which had reduced to 3-4 times through the night). 

Reduced inflammation of the Prostate

(Initially the weight of the prostate was about 60g which had now reduced to 48g in 3 months!)

His

Sleep pattern

has also improved. 
He seemed more energetic and positive as a person and had also managed to improve his lifestyle and eating habits.
Prostate Enlargement, Frequent Urination And Bedwetting Arrested!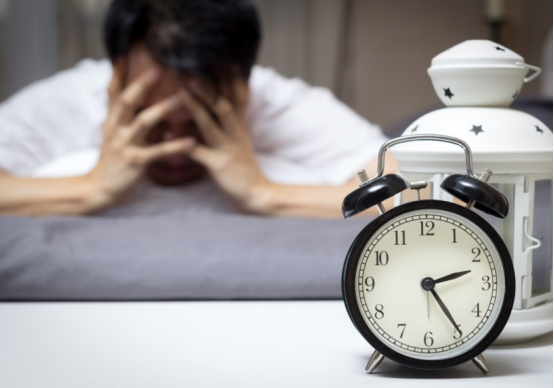 A 50- Year old man was suffering from benign prostate enlargement (BPE) and low testosterone level, along with a very disturbed sleep because of increased urinary frequency (which had along unfortunately developed into bedwetting).
He had tried a lot of medications to treat his BPE & low testosterone, but they were all in vain. He decided to consult with the Atmantan Naturals Doctors with the purpose of betterment; Upon his detailed consultation he was started on Prostacare (Is anti-inflammatory & improves urinary tract function), Testos-Max (To increase circulation to the genitalia and improves testosterone levels), Relax Aid (lowers stress hormones and promotes sound sleep) together along with low carb and high protein diet. He was also recommended breathing exercises.
Within a week, his bedwetting had stopped, and he was ecstatic over this immediate improvement. He was asked to continue the same supplement for three months.
After three months, the blood reports proved positive changes in testosterone levels! He also felt more relaxed as a person. Reports also showed that after 6 months, his post-void urinal volume had significantly decreased which again implied an improvement in prostate health!
His results could be summed up as below:
Frequency of Urination which earlier was 4-5 times in the middle of the night had reduced to once and twice at the most!
His Bedwetting had gone from 'everyday' to 'zero' in less than a week.
His Testosterone Levels had also increased from 7 ng/dl to 11 ng/dl after 3 months!
FAQs
What does Atmantan Naturals' Prostacare treat? Can it treat prostate enlargement and related issues?
Atmantan Naturals' Prostacare is used to treat male prostate issues. It effectively treats prostate enlargement, dribbling after urination, excessive urination at night and a sense of incomplete bladder evacuation.
I am suffering from benign prostate hyperplasia, (BPH), can this help?
Atmantan Naturals' Prostacare effectively treats BPH, its related symptoms, and even male baldness. This combination helps to block the enzyme responsible for causing BPH. The minerals and herbs used in this combination have anti-cancerous properties and help to stimulate the function of the prostate gland.
What is the goal of the product?
This product is a potent combination of herbs and nutrients that naturally treat prostate cells for ailments. It can also prevent or decrease the side effects of conventional therapies.
What are the key ingredients of this product?
Saw palmetto is one of the most popular phyto-therapeutic agents, and has anti-androgenic effects that inhibit type 1 and type 2 iso-enzymes of 5- Alpha reductase. Permixon has a similar action to Finasteride in treating moderate to severe symptoms of benign prostatic hyperplasia, with less decrease in sexual function.
Vitex Castus.Extracts of Vitex have recently exhibited anti-tumour activity.
Nettle Leaf.Proven to have anti-proliferate activity (in human prostate cells)
Zinc and Selenium. These key minerals help maintain the function of the prostate gland