Even as one ages, one can rectify their shoulder and neck pain!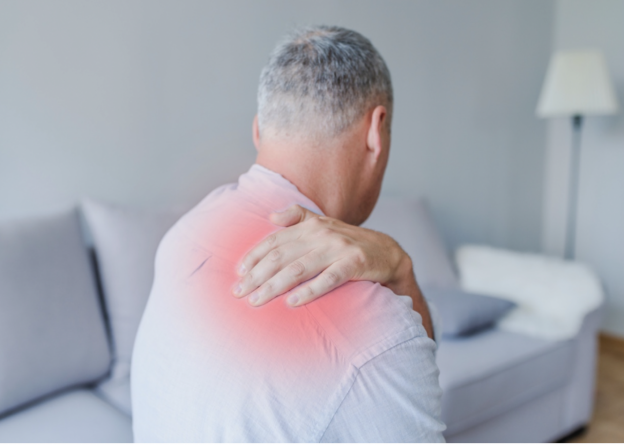 A 78-year-old well-travelled male with the complaints of severe shoulder and neck pain associated with neck stiffness and restricted movement of shoulder joint as well. He also has severe body ache with fatigue throughout the day. He was also on statins so as to keep a check on his cholesterol.
After his initial Doctor consultation and diagnostics he was advised to take on extensive physiotherapy and some acupuncture sessions.
His prescribed diet was a low carbohydrate, low fat one with moderate protein while keeping him away from any cholesterol spike. Along with this anti-inflammatory diet, he was also put on supplements of Natflam (to combat systemic inflammation), Boswellia Max (to reduce pain and swelling in the joints), Dia-solve (to improve glucose-lipid metabolization) and Nutri Liver (to improve liver health).
In 2 months, the changes in his pain scale and range of motion were there for everyone to see!
His shoulder pain and disability was reduced by more than 80%; Even his total cholesterol which was 241 mg/dl at the time of consultation had reduced to 195 mg/dl! Along with all of this, his weight parameters had also improved; the above results were accompanied with a 6 kgs of weight loss along with a reduction in the Visceral fat reading of 2 points.
Needless to say, the gentleman despite his age had had an impressive recovery and was inspired to continue with his improved lifestyle thanks to his visible results.