Problem skin? Not your problem anymore! Atmantan Naturals Acne Pimple Management Kit is here to make those issues a thing of the past. Acne occurs when the hair follicles get plugged with dead skin and oils. These blackheads, pus-filled pimples or large reddish bumps are manifestations of hormone imbalances or poor gut health. 
Atmantan Naturals Pro-Collagen is a protein supplement that helps to maintain the health of skin, hair and nails. This natural formula helps maintain skin integrity and prevent and repair damage to the dermis. 
Atmantan Naturals Pre-Gut keeps the gut happy. Skin problems can be traced to poor gut health. This formula treats and deforests the gut, helping to maintain healthy skin flora. 
Atmantan Naturals Omega 3 fortifies the skin with beneficial fatty acids. As much as cooking oils are a great source of Omega 3 fatty acids, it comes with a substantial share of Omega 6, which can cause imbalance in the proportion of fatty acids in the skin. Intake of Omega 3 supplements restores the balance, which helps to ward off the skin damage caused by improper lifestyle habits.
In This Package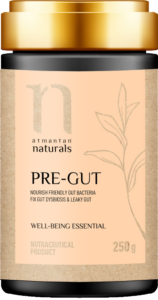 Good Health Begins With A Healthy Gut Environment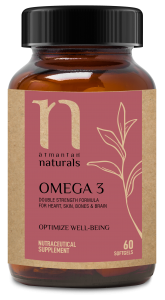 Optimise The Quality Of Life And Well-being With Good Fats.
Acne, Pimples Management Kit
ATMANTAN NATURALS