Hypothyroidism and weight gain are signs of inflammation in the bio-system!
Case study on Hypothyroidism and associated weight gain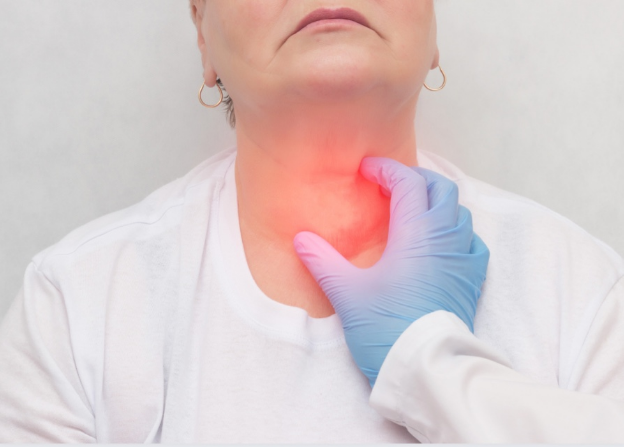 A 53-year-old lady suffering from complaints of weight gain, sluggishness and thyroid dysfunction, along with early morning stiffness and pain in all the joints, decided to consult with the Naturals Healers.
She went through an in-depth Doctor consultation and recommended testing, wherein she was also found to be suffering from severe inflammation in the body; With high cholesterol issues and a borderline blood pressure concern along with her other pressing symptoms of weak digestion, obesity and hypothyroid.
She was prescribed therapeutic fasting  to start with a detox as per Naturopathy principles for the initial few days post which she was told to consume an anti-inflammatory meal plan that was high on anti-oxidants, natural probiotics, moderate carbohydrates and higher fat. This prescribed diet was to be supplemented with Atmantan Naturals' Omega 3 fatty acids (for assisting in reducing systemic inflammation) Digestive Enzymes (to improve digestion and fight gut inflammation) and Thyrocare (to manage the thyroid dysfunction and to activate the conversion of thyroid hormones). 
She was also recommended fitness sessions, along with yoga classes to activate her thyroid functions along with creating a lifestyle that helped her better manage her stress.
The result after 2 months was that her TSH came down from 4.3 to 2.3 uIU/ml (it had now normalized!) and her inflammatory marker (such as ESR) had dropped from 68 to 33 and the C Reactive Protein (A high CRP reading is a sign of acute inflammation) had come down to 2.02 from 8.3! Even the pain and stiffness around the joints has significantly reduced, (she was not having any difficulty with stiffness in the early mornings anymore).
And since her blood pressure had also streamlined, and her lifestyle had improved with a normalised TSH, she had thus also managed to lose 5 kgs of weight.
Upon getting her blood reports done, the transformation was further quantified as the values had all reduced significantly in just a short period of time. Over time even the Stool examination revealed that the gut inflammation (which existed in the beginning) had disappeared!
Through the following year as she continued on her healing path, her total Cholesterol has also normalised (when it reduced from 219 to 159)! This included her Triglycerides having dropped from 106 to 97, while her good cholesterol that had improved from 45 to 47!
Needless to say the results were fabulous, and her sheer will and hard work, along with guidance of the doctors had gotten her here.