Arrest Hypertension right at the start!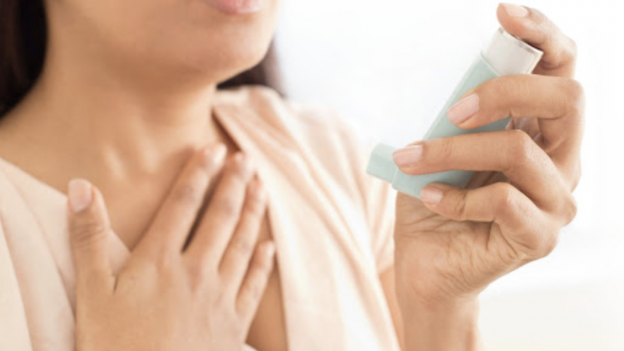 A young woman who had just started suffering from symptoms of hypertension (and wasn't on any medication yet), was certain that she wanted to sort help and correct this before it became too late. She was also suffering from severe acidity.
When she consulted with our Doctor, this 46 year old's blood readings showed that her RBC Count (EDTA Blood/Impedance) was 4.21million (Normal should be 4.7-6.0), her Eosinophils was 6.5 % (Normal is between 1-6!), her Homocysteine Level (Blood/CMIA) was 50 mcmol/L (Normal should be less than 16.2), and her GLOMERULAR FILTRATION RATE (eGFR) was 79 mL/min (Normal should be more than 90!). Even her Blood Pressure Reading was slightly high at 130/90.
She was put on a Doctor Prescribed diet and lifestyle programme. Along with hypertension, she needed treatment for her inflammation and renal infection as well.
She was told to take on Yoga and Breathing practices along with a specific fibre rich diet plan consisting of Antioxidant rich foods, Calming herbal shots, and herbal shots to reduce acid reflux. She was also put on NATURALS herbal Supplementation for sustained improvement. She was started on Omega 3 Fatty Acids (For cardio vascular health),  Super AntiOx 6 (Prevents oxidative damage in the bio-system), Pre-gut (A powerful Pre-biotic that restores gut health), and Breathe Easy (Improves respiratory efficiency).
Within 2 months her Blood reports and check-up had confirmed her amazing results and transformation.
The Blood Pressure had normalised (Bp reduced from 130/90 to 110/70)! The same was evident from the reduced Homocysteine Levels which were now 35.9 (It went down from 50 mcmol/L only a few month ago). Even the weight had reduced from 88.9 to 85.4 kgs.
The breathlessness had reduced substantially along with improved energy levels. This was evident from the improvement in the RBC Count which rose from 4.21 to 4.53 Million (It was normalised). Even the Eosinophils count was down from 6.5 % to 0.43 (This had normalised as well!) Lastly, even her Glomerular filtration rate (eGFR) had risen from 79 to 107 mL/min (This had normalised as well!).
She is very motivated to continue with her wellness journey and chose to continue with her prescribed diet. This is a highly successful hypertension case study!